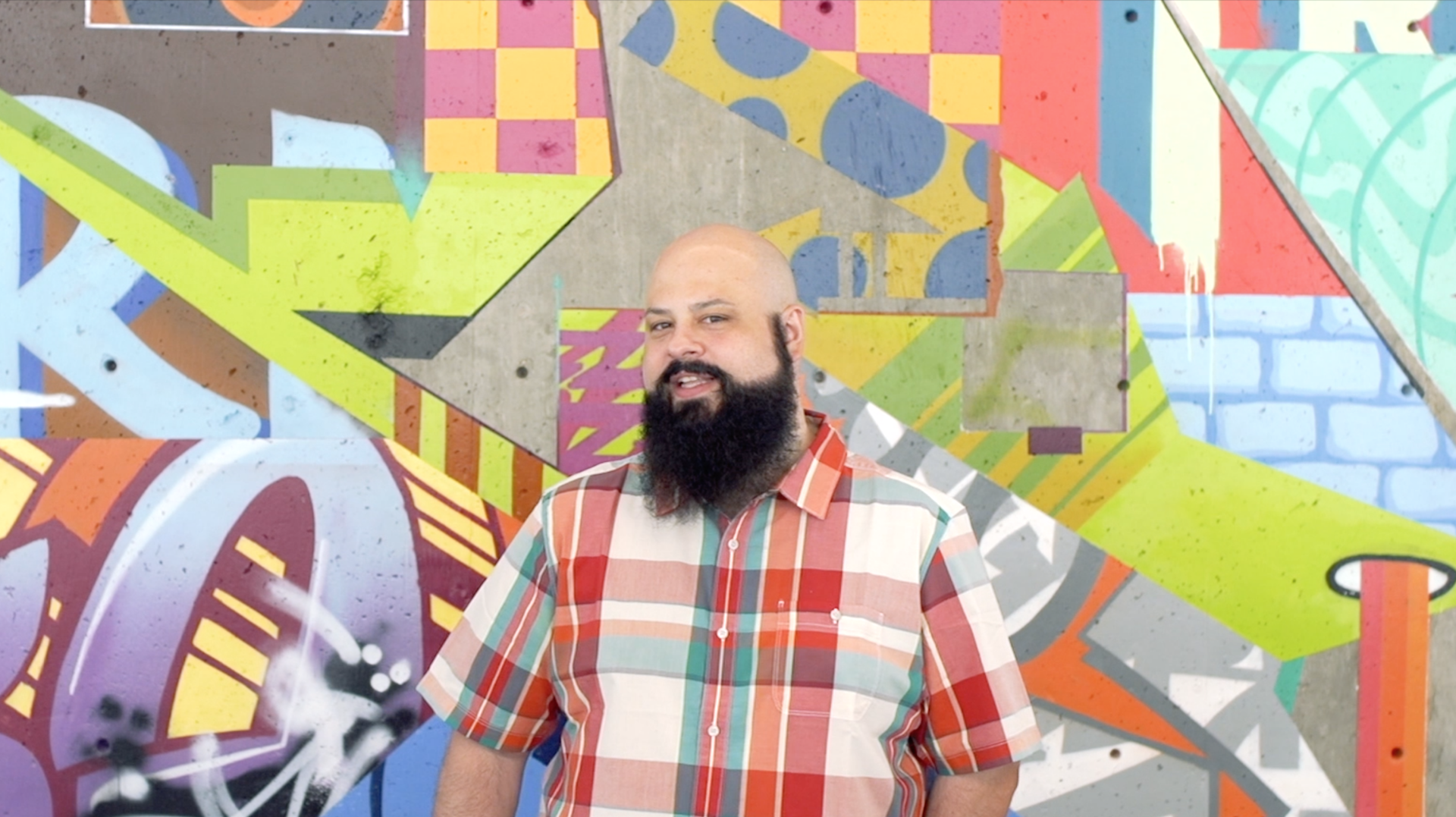 Thursday 20 Sep 2018
Speaker Spotlight: Andy Vitale
Fluxible's "Speaker Spotlight" series features interviews with upcoming conference speakers and presenters. Andy Vitale is UX Director at SunTrust Bank and will present Always Designing: From Designer To Design Leader on Sunday as part of Fluxible. Andy recently shared his thoughts about his work, inspiration, and his "out of comfort zone" path into design leadership.
You are an educator, speaker and run a UX team for SunTrust Bank. What does a typical day look like for you right now?
Sometimes I wish there was such a thing as a typical day so I could describe it, but at the same time, I'm thankful there isn't because I like the excitement that different challenges bring each day. My top priority is my team at SunTrust and making sure they are empowered to do their best work. I've only been there for a couple of months so I'm focused on building relationships within the team and our cross-functional partners and building a deep understanding of our customers and products. Being that I just moved to a new city for a new job I haven't picked up a class to teach for this upcoming semester. I really need to focus on my primary role at SunTrust and our goal of transforming the banking industry. I will be working on developing a new course and some tutorials soon because I like to stay busy. I do enjoy getting to meet designers all over the world and having the opportunity to hear about their experiences and share my own. Speaking affords me that opportunity. So while the day may vary, I spend a large majority of my time working on design-related activities such as working, writing, speaking and teaching.
What was your path into design leadership and education?
My path into design education happened accidentally. I was working for a company that had the first anthrax attack in the United States back in 2001 and it was such a scary time because nobody had answers as to what was going on. I wanted to work somewhere that made me feel safe and help others at the same time. I ended up teaching at the school I graduated from and falling in love with education. Being able to teach graduate students was the primary driver for me going back and getting my Master's Degree in User Experience Design. My path to design leadership is driven by my desire to continue to grow and help others along the way. I'm the type of person that always wants to take on more responsibility and take myself further out of my comfort zone. Along the way, I've made mistakes that have been huge learning opportunities and have been fortunate enough to solicit and obtain advice from so many design leaders.
What makes being a designer meaningful to you?
Having the opportunity to solve complex problems for people is the most meaningful part of being a designer. There is something magical about looking at problems from the designer's lens and taking a user-centred approach to solving them. When you add to that the ability to truly impact something potentially life-changing such as the healthcare or finance industry, it really showcases the power of design.
What books/movies/music have inspired you?
I would say I consume these mediums for very different reasons. Movies are definitely an outlet for me. I don't get a chance to watch as many movies as I'd like to but when I do, I'm a big fan of cheesy B action movies. I read multiple books at a time and pick them up at different times. I look to books at different times to learn something new, understand a different perspective, and see how design and leadership principles apply to other industries. I listen to a lot of music and one of my end of week rituals is listening to Spotify's New Music Friday playlist. I love that music has the ability to invoke emotions, memories and really change my mood but a lot of times it's just on in the background and can go completely unnoticed. My musical taste varies greatly. My inspiration really comes from people and their creative process and I'm inspired in different ways on different days.
What are you looking forward to most at Fluxible?
I'm honestly looking forward to so many things. Most of all, I'm looking forward to spending time with all of the talented designers at the conference and hear about their experiences first-hand. I also look forward to being inspired by the other speakers. As a matter of fact, I saw Farai speak at the Adobe Design Summit in August and I'm really looking forward to seeing him speak again. This year's lineup is awesome. Also, selfishly, this is my first trip to Canada so I'm excited to finally try peameal bacon. Finally, I'm on the hunt for Spicebox Pumpkin Spice Whiskey so I hope to track some down.
Andy's is scheduled to present: Always Designing: From Designer To Design Leader on Sunday, September 23 in the CIGI Auditorium. Follow Andy on Twitter where he tweets as @andyvitale.
Back to News