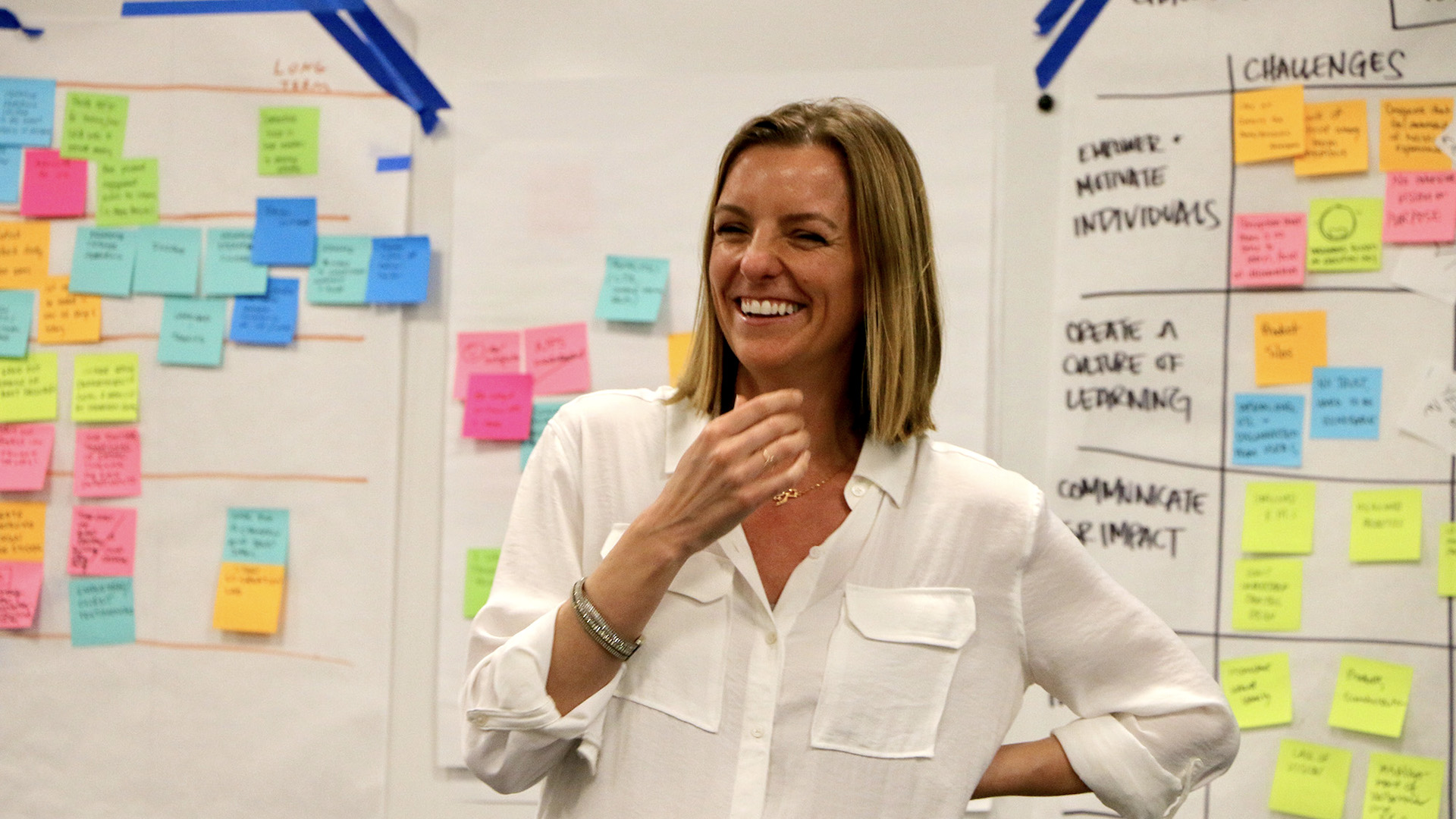 Monday 30 Dec 2019
Announcing Teresa Brazen for Fluxible 2020
Fluxible is many things to many people. It's a great place to have meaningful conversations with UX folks. It's a source of fresh ideas about UX research and practice. It's an ad hoc community that's filled with enlightening stories. In other words it's a compact and yet expansive learning opportunity that supports, in its small way, our collective growth.
And our next speaker, Teresa Brazen, knows as much about about learning and growth as anyone.
As Managing Director of Cooper Professional Education (CPE), Teresa leads a team focused on delivering best-in-class learning programs that foster creative confidence, leadership skills, and a culture of innovation inside of Fortune 500 companies worldwide. She led the expansion of education services to 10 countries, 14 cities, broadening the global footprint of CPE. With over 13 years of experience in the design industry, she's worked with clients from a wide range of industries, including Cisco, Clorox, NASA, Rail Europe, and Fair Trade. In a past life, she was a visual artist working in large-scale painting and film. She draws on her artistic, design, and education skills to nurture creativity, inspire curiosity, and change what is possible in the hearts and minds of people she collaborates with.
Learn more about what she's up to at www.teresabrazen.com.
Back to News