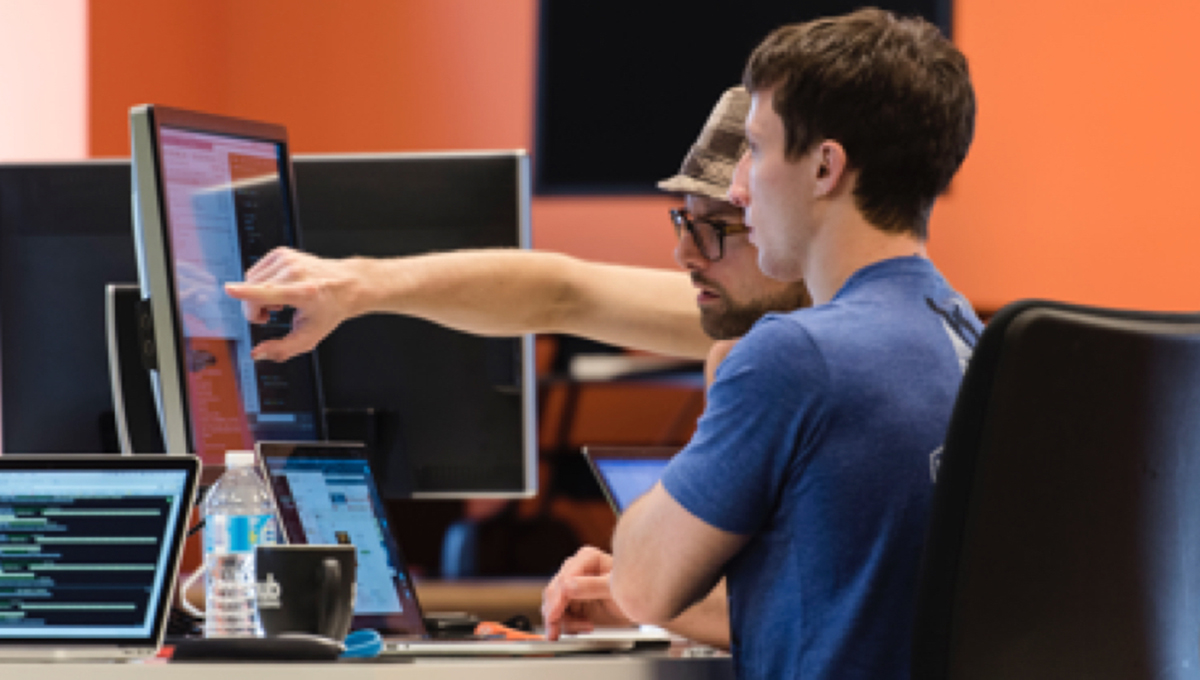 Wednesday 18 Sep 2019
Sponsor Profile: Usability and Community are Driving Forces at Vehikl
Vehikl is a software consultancy that partners with other tech teams to build exceptional web and mobile applications. Headquartered in Waterloo, they are a proud sponsor of this year's Fluxible, and we can't say enough nice things about them! With a focus on user-centered design, Vehikl works with startups and enterprises to create and improve their products through personalized technical consulting, and professional software development.
"We love Waterloo Region," shares developer Margaret Tavares. "We felt Fluxible was an amazing event for the community here and wanted to support it." This concentration on usability and sense of community are driving forces at Vehikl. "We love open source and actively contribute to the community and believe active participation in design and development makes everybody better." From a UX perspective, product development at Vehikl is centred on solving the user's problem first. This allows Vehikl to work with clients to meet their business goals and users get to "experience software that is both intuitive and beautiful."
It's also a great place to work. Vehikl invests in their team to stay current not only on the most up to date software and practices but strives to be ahead of the game for their clients. "We have grown to over 40 team members with offices in Waterloo, Hamilton and London. While we support clients globally, all of our offices are in Ontario and all of our staff is hired in-house" adds Margaret. "Think of it as an all on-site team, with remote clients. It's a software development shop with a really unique sense of collaboration and support." With an emphasis on professional development, team members regularly participate in pair programming, mob programming and internal tech workshops. Vehikl also brings the entire team to several major tech conferences in the U.S. each year. This investment in development is also illustrated with their podcast, Torqd, which explores the tools and concepts that developers use at Vehikl. This includes, but is not limited to: web frameworks, career development, community events, industry news, and according to the site "anything else that keeps the engine running."
Vehikl is looking for the next great addition to their team, so if you're interested check out their current opportunities! Also, if your team needs help developing a new application, or additional capacity on an existing project, be sure to visit www.vehikl.com.
Back to News