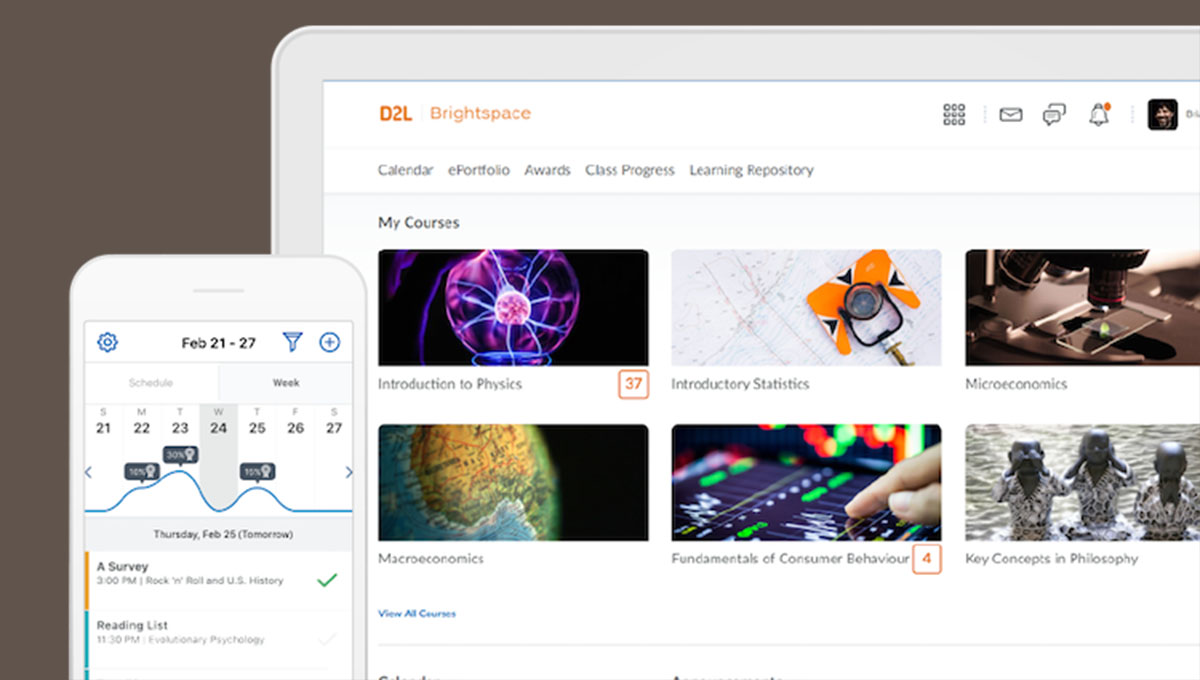 Thursday 19 Sep 2019
Sponsor Profile: D2L Leverages UX to Make Learning Experiences Better
D2L develops software that makes learning experiences more enjoyable for everyone. Headquartered in Waterloo region, over the last nineteen years their team has grown to include over 750 employees around the world, and their customers include K-12, higher education, healthcare, government, and the enterprise sector.
Along with Product Designers, D2L's design team includes User Experience Researchers. Designers and researchers engage with users throughout the product process to understand their needs, pain points, and expectations. Early research and design explorations mean that the team is empowered to be problem solvers who get engaged early and make a difference to D2L's products. The team also enjoys strong balance and collaboration with their partners in Product Management and Development. The supportive, talented, and collaborative community of product designers and user experience researchers at D2L focus on learning from each other to develop the skills to do great work. It's a maturing practice with growing tools and design systems, which means there's still room to inform the growth of the design culture and practice. You can hear about D2L's Daylight design system at Fluxible on Saturday.
D2L's mission is to transform the way the world learns by reaching every learner. Employees are inspired by this mission, and genuinely enjoy coming to work every day. Staff is able to see the impact of their work and make a difference; and D2L creates a learning culture with growth and professional development opportunities. Employees are able to take a break and enjoy snacks, relax on the rooftop patio (complete with BBQs and hammocks at HQ!), or challenge a teammate to a game of ping pong, foosball or old school video games.
Fluxible is thrilled to have D2L as a gold sponsor - Thank you for your tremendous support! D2L is hiring for Product Design roles. To learn more or to apply, visit d2l.com/careers
Back to News