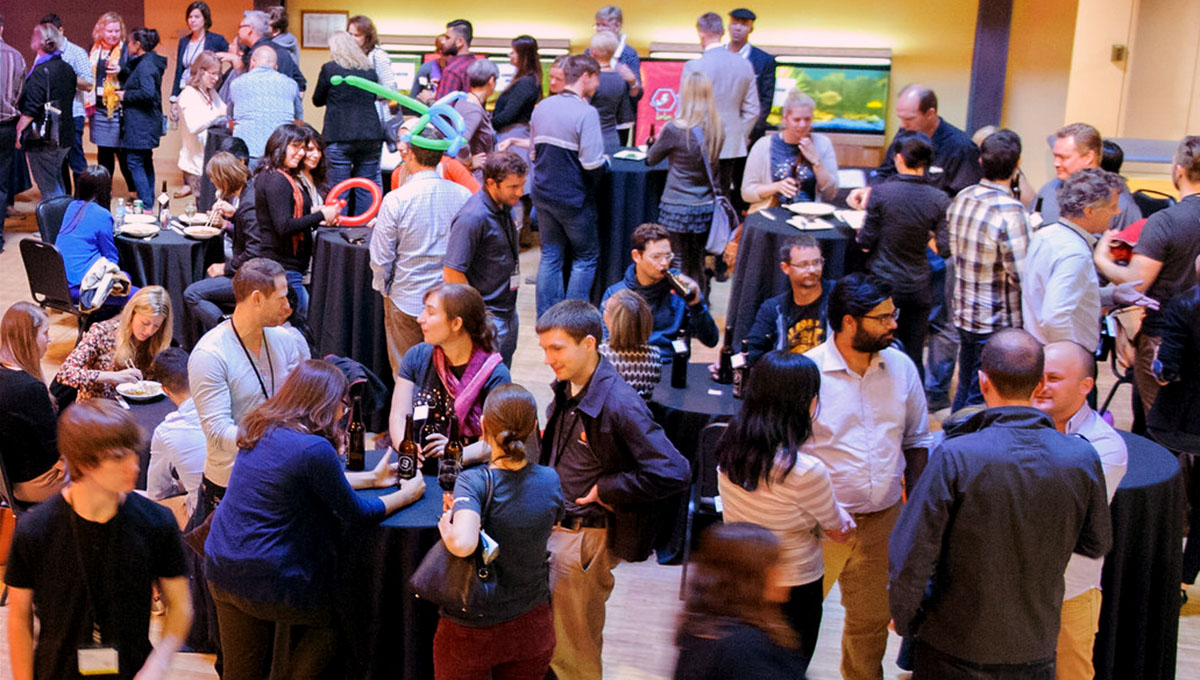 Thursday 19 Sep 2019
Fluxible Party: Saturday night's alright!
Fluxible, the party disguised as a conference, is a week-long celebration of user experience, and what would any UX celebration be without a party! Join your fellow attendees, speakers and the Fluxible gang for great merriment, networking and frivolity, at this year's Fluxible Party.
After the last talk on Saturday, we'll head to the Communitech Hub for dinner, door prizes, craft beer, and cocktails. You'll receive two tickets for boozy beverages, then only $2 each after that. Please drink responsibly and remember our Code of Conduct. There will be plenty of non-alcoholic drinks to choose from as well, and they're free all night. Of course, no party is complete without fabulous food, so we'll be serving dinner and appetizers from The Wooden Boat Company alongside some culinary surprises.
We've booked private buses from CIGI for the short ride to the party. For those returning afterwards, we'll provide you with transit fares to hop on the ION light rail, so you can leave at any time. If you drive to the party, you can park for free in the nearby Halls Lane city lot. If you need a cab ride home, someone from Team Fluxible will be happy to help.
What kind of a party would it be without gifts? We'll be giving out prizes of cool UX stuff from our generous sponsors and supporters. You can only win if you're at the party!
Thanks to Communitech for welcoming us into their space.
Back to News