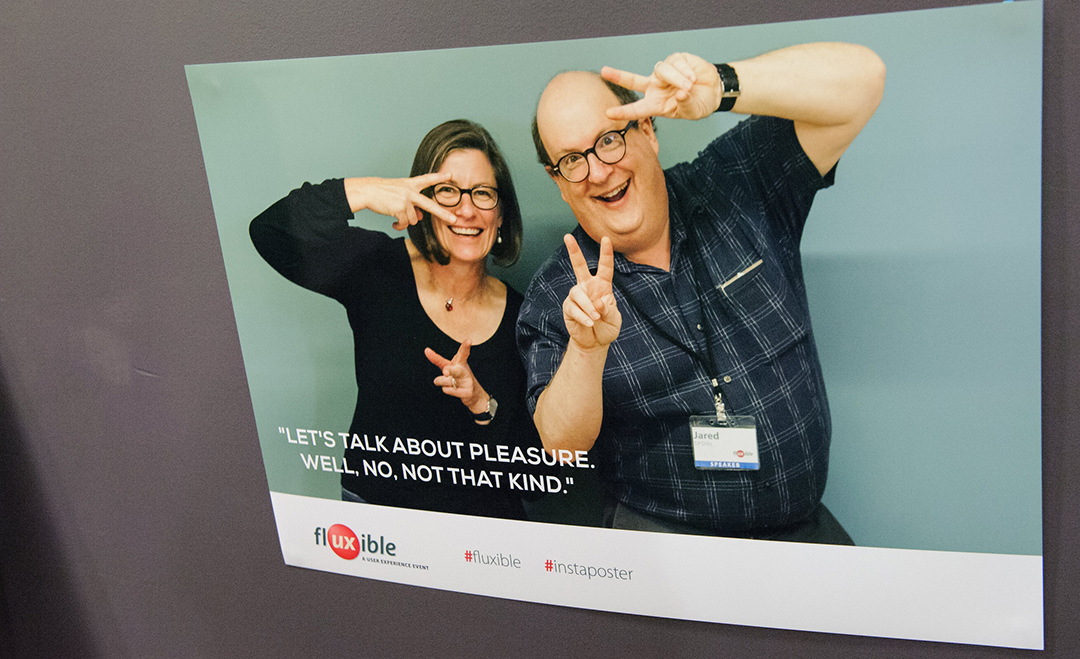 Wednesday 04 Sep 2019
Real-time "instaposters" of conference talks keep the conversation flowing
Keep your eyes peeled at Fluxible for our signature magic trick: posters with quotes from conference talks, which sometimes appear on the walls before speakers have even left the stage. What, you may say, is this witchcraft? Let us present to you the wonder of instaposters!
During conference talks, our instaposter team is practising alchemy in the background. Working in real-time, this nimble group of skilled photographers and designers are creating visuals inspired by what's happening on stage. Printed and hung around the conference venue, these instant artwork pieces serve as conversation starters in the breaks between talks.
World's fastest design sprints
Heading up Fluxible's instaposter team for the seventh time is Frank Flitton. Frank describes the posters as visual expressions of the conference and likens the process to a "really quick design sprint." The instaposter team is made up of between 5-8 designers, each playing different roles. "We have someone in the room reporting back on the talks, a photographer, someone monitoring Twitter, a dedicated 'quote catcher' and a couple of designers putting it all together in real-time."
The team includes students, interns, and seasoned designers, which brings diverse perspectives into the process. "This mix allows us to keep the quality of the posters high," Frank explains. "The end result is a variety of colours and designs that transform the venue walls into a gallery that almost resembles stained glass by the end."
Each conference talk gets at least two original instaposters. "One tends to be more photographic, with an action shot or portrait of the speaker on stage. Then we typically do another that's more illustrative and might be a visual metaphor or transliteration of the talk." Each instaposter is unique and aside from a common footer, everything else is designed live on the spot. Frank says the team thinks of their posters as companion pieces that extend a conference talk or musical performance. He admits the musical interludes can be especially rewarding to design, as "the process of creating instaposters is itself like a jam session."
A sampling of Fluxible #instaposters
Help yourself to printable versions of all these instaposters. Note that most are optimized for 13" x 19" borderless printing.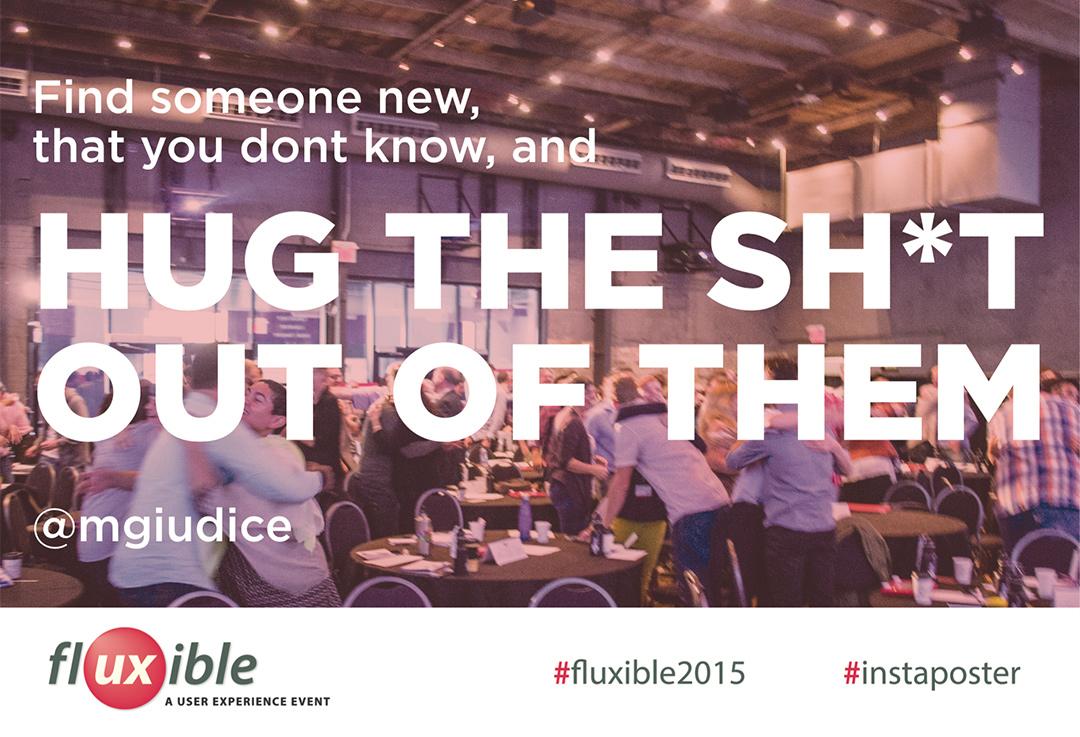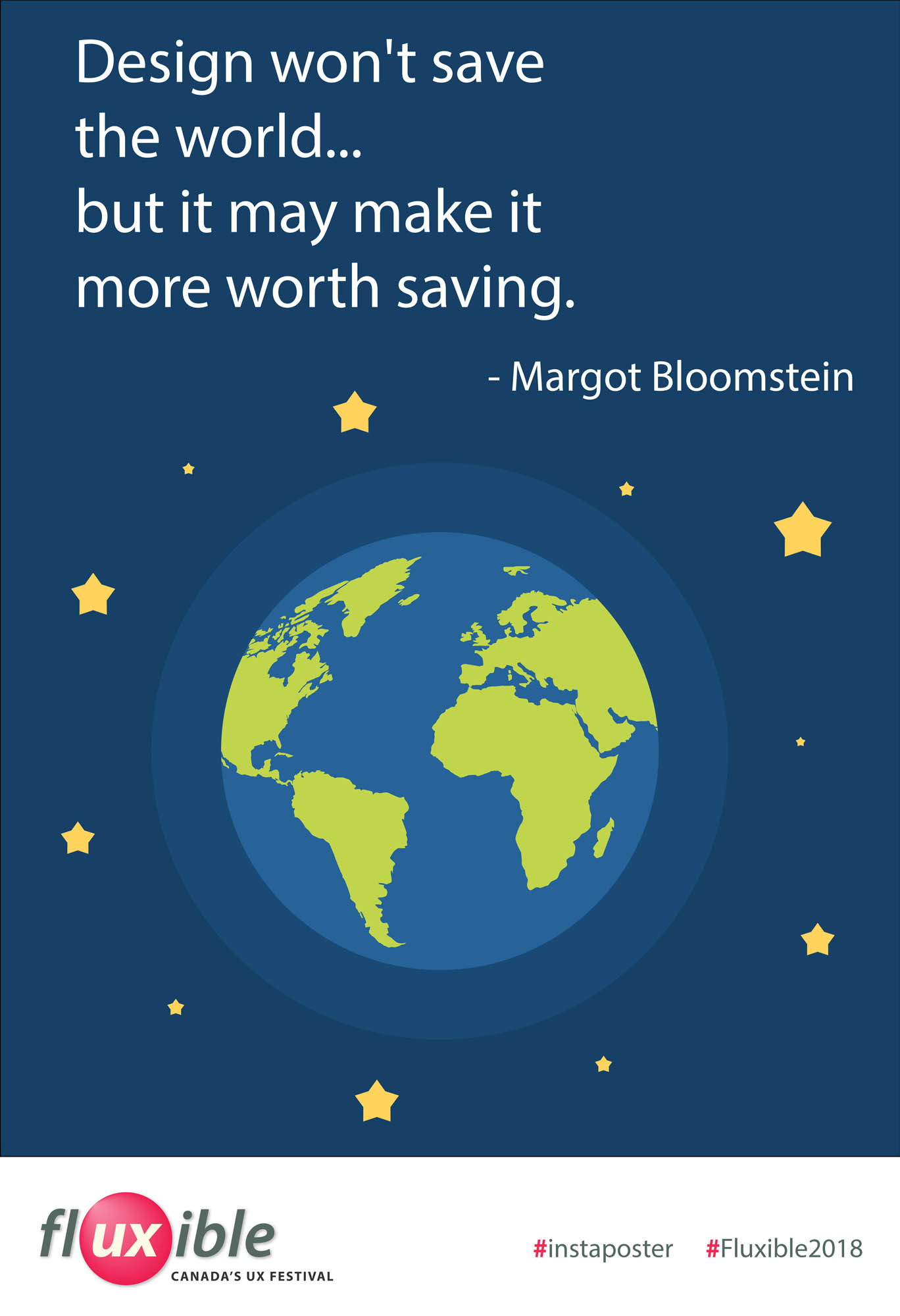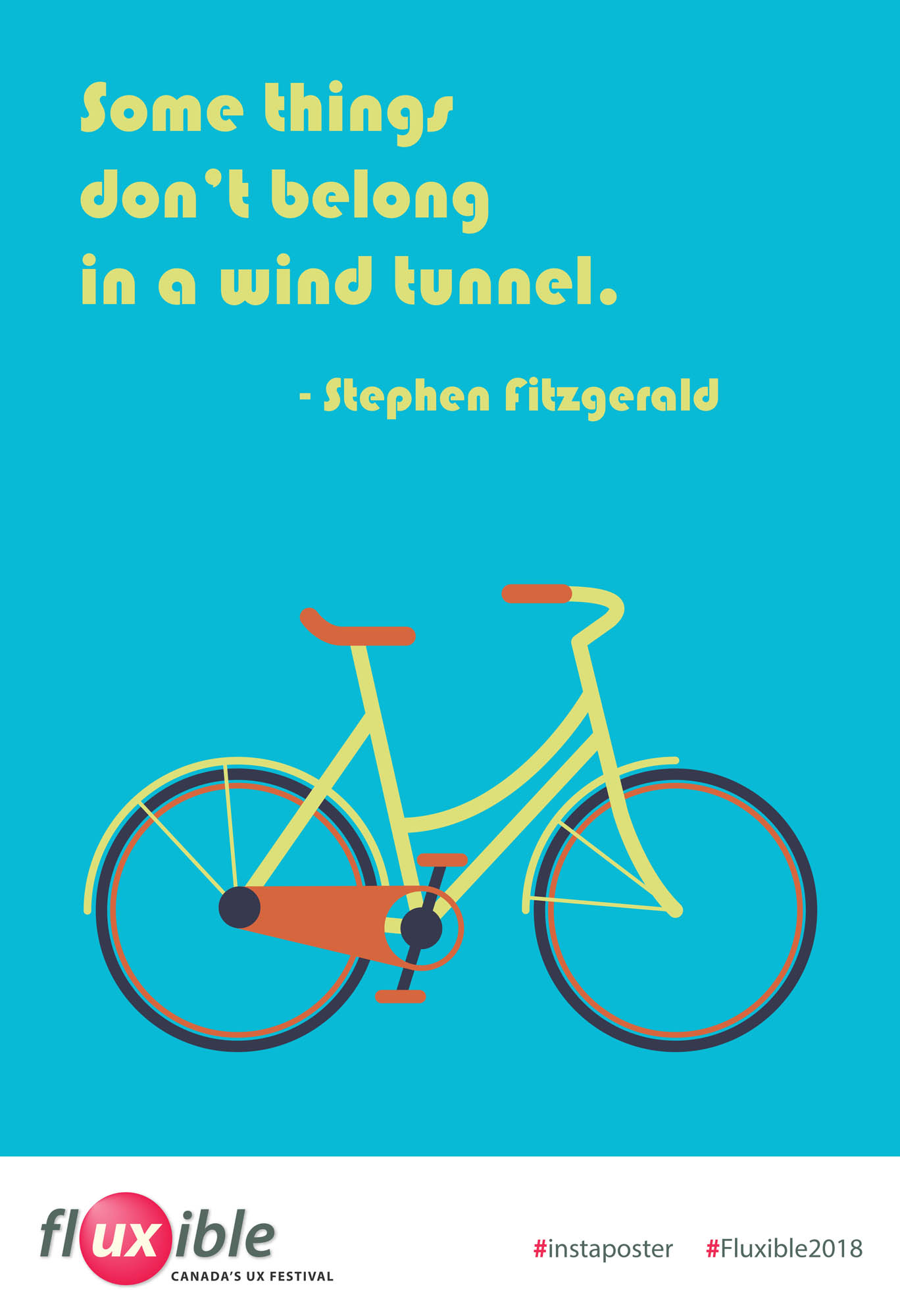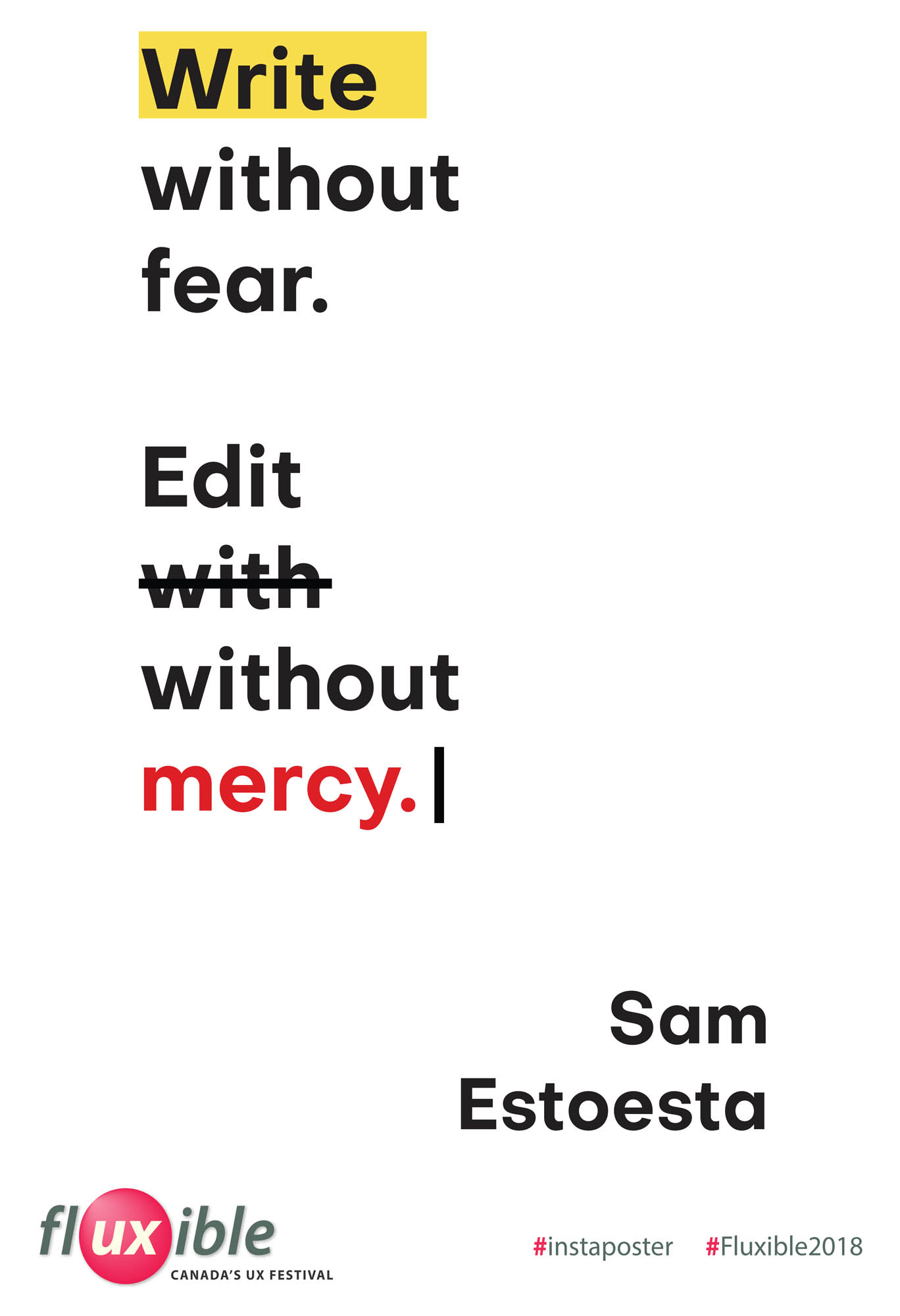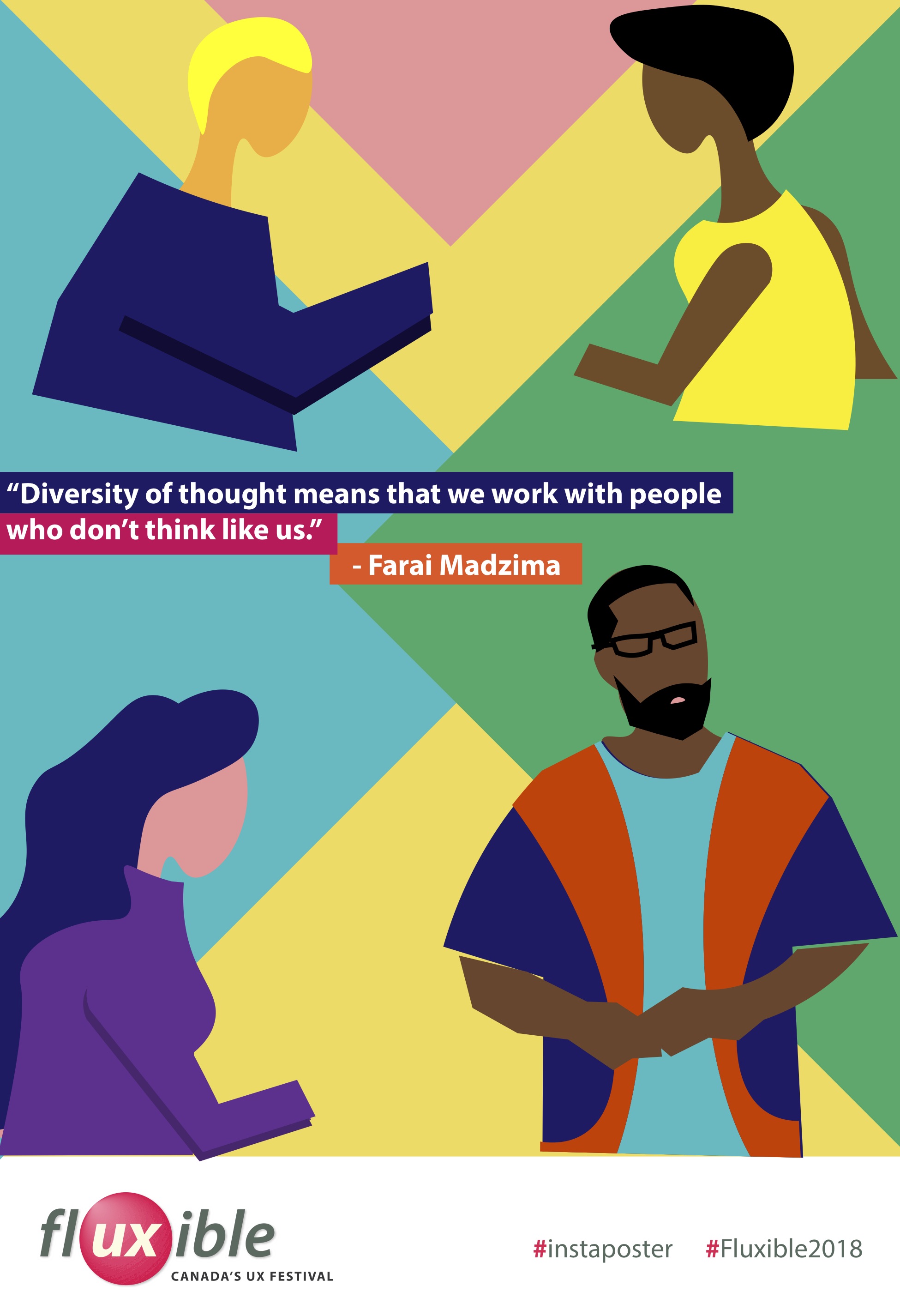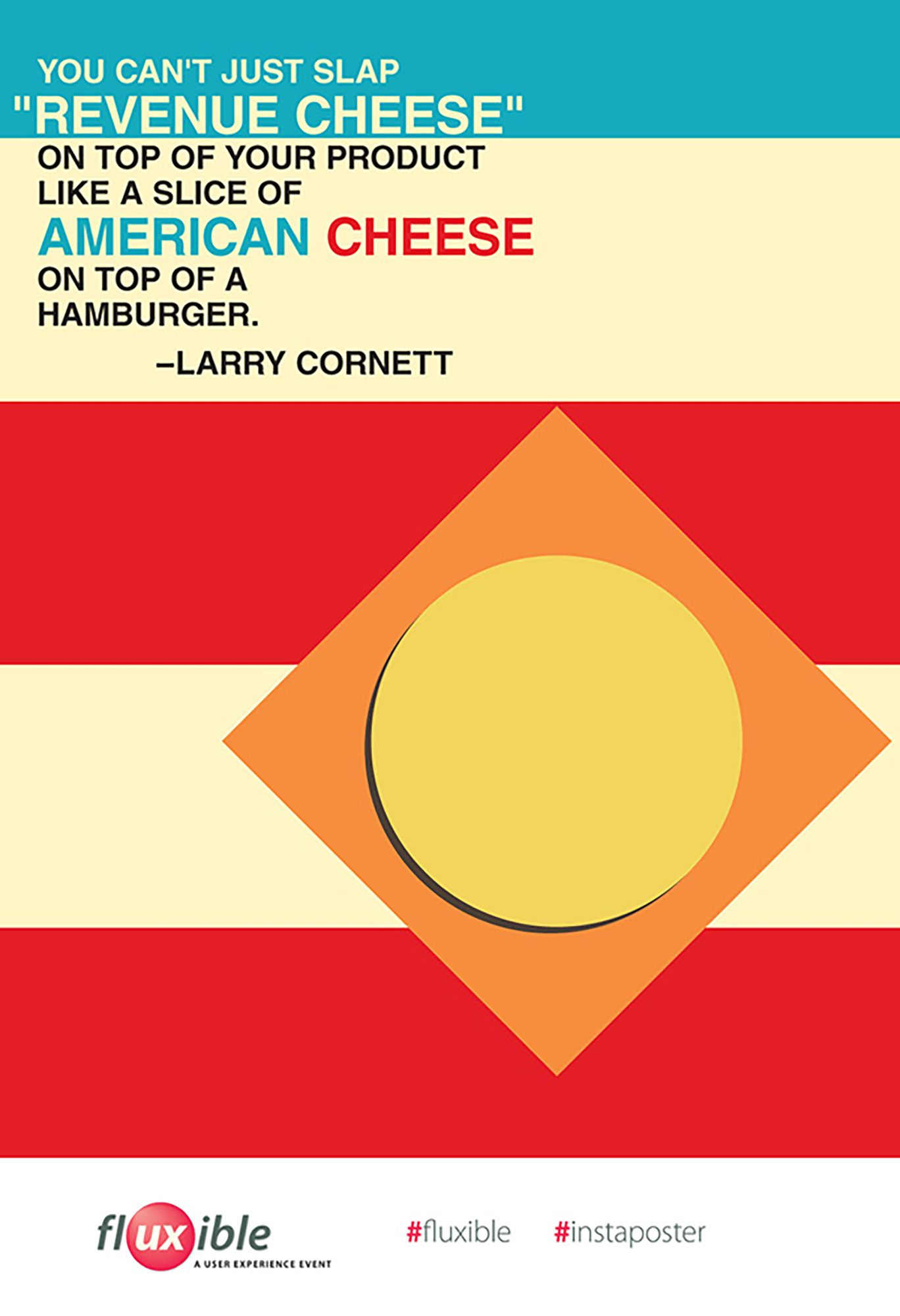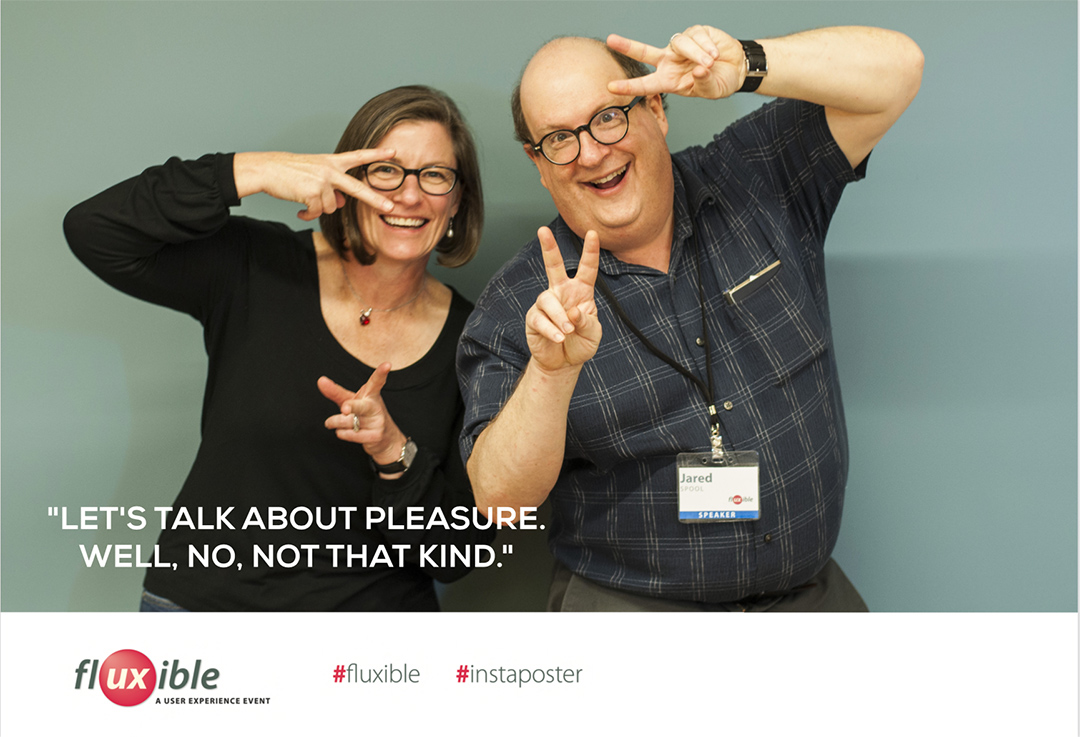 Got a favorite from these examples? Download printable PDFs here.
If you're joining us this year and catch an instaposter in the wild, be sure to tag us @fluxible with hashtag #instaposter. After the conference, we'll post more PDFs that you're welcome to download and enjoy.
Back to News