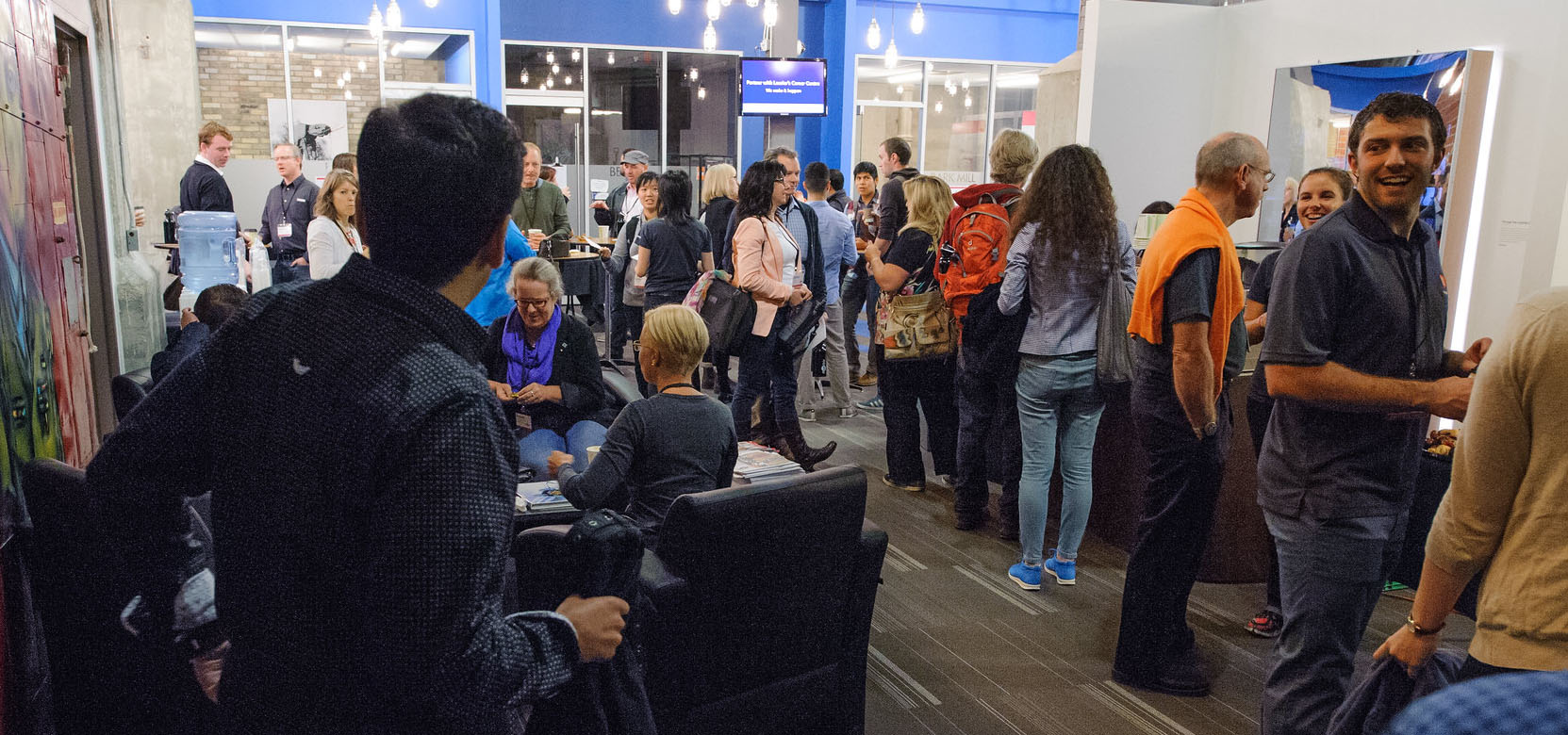 Friday 06 Sep 2019
Fluxible Brown Bag Meetups are Back!
Block your calendar. Fluxible lunchtime meetups return with another great line-up in store for you. Bring your lunch and join us for these timely talks:
Monday, September 16
Most AI systems are designed to be as fast and smart as possible so they can be used to improve productivity and reduce error. However, another type of AI, cognitive architecture, is designed to be "slow and dumb" to accurately replicate and simulate human reaction time and human error, to model human performance. Shi Cao from the Systems Design Department at the University of Waterloo will introduce the cognitive architecture approach and share cool examples from his research projects, including modeling transcription typing and driving tasks.
Tuesday, September 17
Classical economic theory says that if people are given a choice, they will make the choice that leads to the best situation for themselves. In real life, things are more complicated than that. People overvalue their possessions and give in to immediate gratification. The field of behavioural economics focuses on this phenomenon. Yeti Li, UX Strategist from the Manulife RED lab, will join us to introduce this field and talk about his work in this area.
Wednesday, September 18
What if access to your service is a right? What if people can't just go to a competitor if they're underserved? When you're working in government, the stakes for inclusive design are high. In an interactive session, Sarah-Beth Bianchi, Manager of Digital Transformation & Strategy at City of Kitchener is going to introduce us to how she and her team tackle these questions.
Thursday, September 19
Moving from a 2D screen to a 3D environment is (literally) a whole new world for designers. With Mark Zuckerberg announcing that Facebook aims to bring 1 billion people into VR, how should 2D screen designers approach this new technology? Abbie, a (2D) UX Designer with no prior experience designing for VR, faced this challenge when she was asked to help design a virtual campsite prototype for tent shopping.
Friday, September 20
Maybe you sit next to one. Maybe they're a couple of desks over. You might have even encountered one on your team. You'll often see them frantically editing Powerpoint slides and adjusting calendars. They get excited when you say framework and throw parties when someone updates Jira... Product Managers. Besides frameworks and presentations, what do they actually do? How do you establish a good working relationship with them? Mike Mackuliak, Product Management Team Lead at Geotab is going to share insider insights.
Registration for lunch talks is open now. Don't miss out! Visit Fluxible at meetup.com today.
Back to News