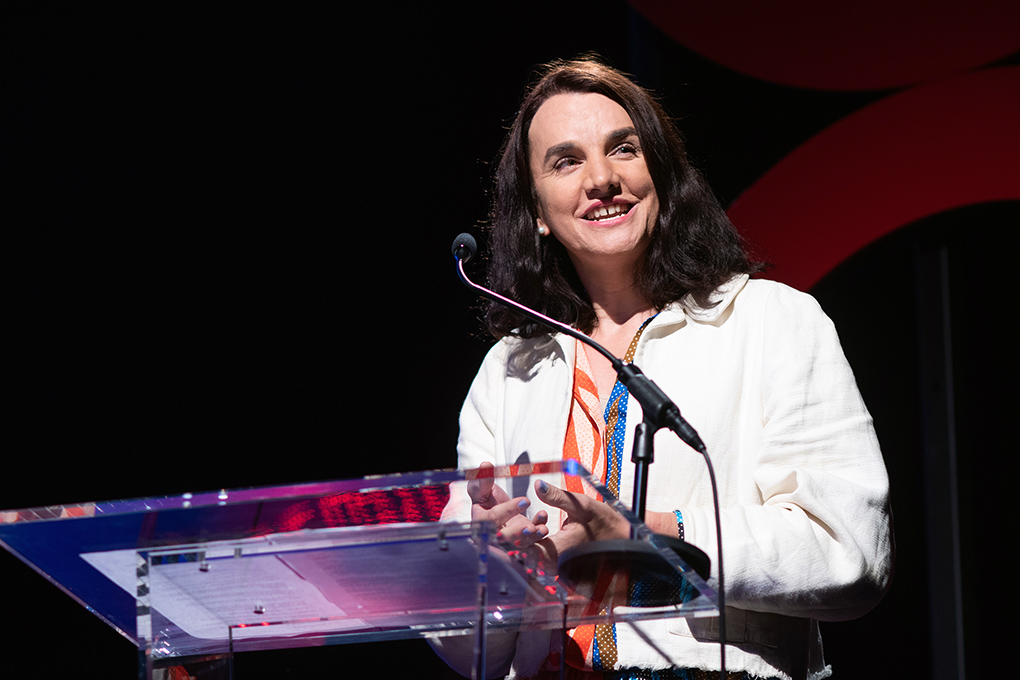 Monday 01 Jul 2019
Announcing Tea Uglow for Fluxible 2019
It's pretty hard for me to resist the obvious puns that come to mind about Fluxible's cup of tea, or reading the tea leaves and seeing a great presentation coming in September. And so for this speaker announcement I won't indulge in any of the obvious puns, not for all the tea in China.
Because Tea Uglow brings such a depth and breadth of interesting experiences and perspectives to Fluxible, that mere puns would diminish her awesomeness.
Tea Uglow is a writer and speaker on innovation, inclusion, arts & culture and digital futures. Tea founded Google's Creative Lab in Sydney where they work on a range of projects with cultural organisations and practitioners globally to enable artists, writers, dancers and other traditional cultural practitioners to digitally augment or adapt their work.
Her writing includes: Loud & Proud Quarto, Nov 2019, A Universe Explodes EAP, 2018, and A Curiosity of Doubts Penguin, 2016. Editions at Play was awarded a Peabody for digital storytelling in 2018. Her 2016 TEDx talk has more than 1.6 million views. She mentors queer, female, and other intersectional creators and coders worldwide. She likes pop-physics, behavioural psychology, and shopping.
Uglow believes that by experimenting with digital tools at the creative core of culture, we can transform existing cultural practice without losing the tradition, values, and intangible qualities that make the arts so valuable. Previous projects include Editions at Play, which won a 2018 Peabody award for digital storytelling, Belongings with SBS, Oracles with Punchdrunk, Amaravati with the British Museum, Hangouts in History (education), Dream40 with the RSC, buildwithchrome.com (LEGO), Web Lab with London's Science Museum, Life in a Day a YT film with Ridley Scott, and the YouTube Symphony Orchestra (with the LSO). She is proud of her early involvement in the Art Project (now Google's Cultural Institute).
Back to News