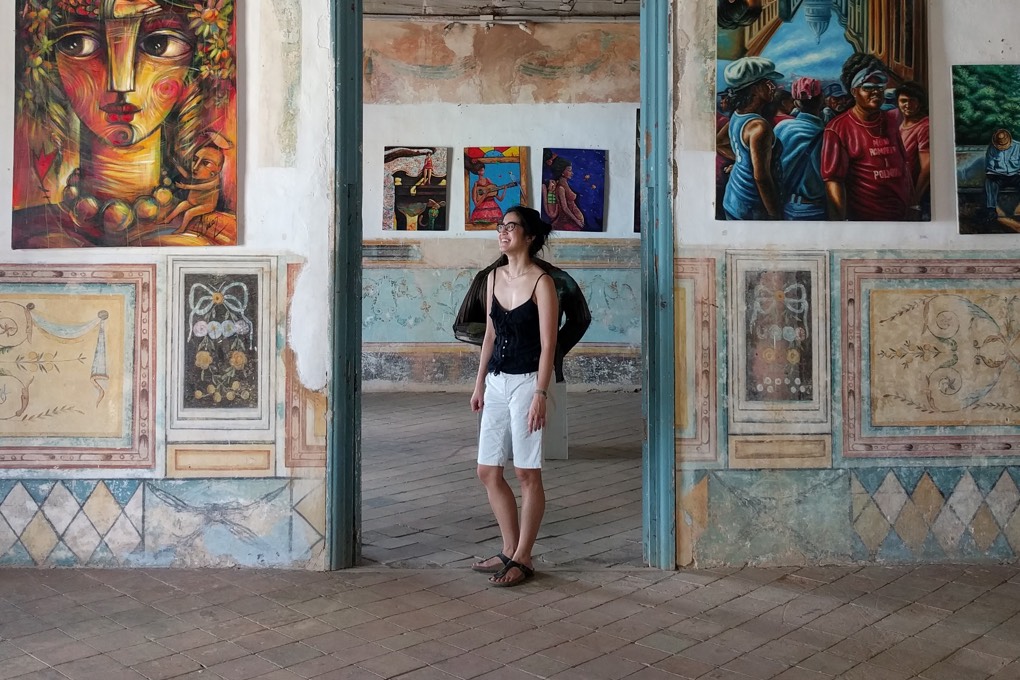 Friday 21 Sep 2018
Speaker Spotlight: Di Dang
Di Dang is the New Technologies Design Advocate at Google and is presenting Real Challenges in Designing the Unreal on Saturday as part of Fluxible. We asked Di some questions about her work, philosophy, and her role as a design advocate. Here is what she said:
When you're not busy at your day job at Google, how do you enjoy spending your time?
In my free time, you can find me hanging with my loved ones, reading, exploring Seattle, or doing improv.
But ok, more honestly, I really truly love doing nothing in my free time. Whether that's not planning anything at all, staring off into space, or watching Netflix.
How would you describe the relationship between philosophy, religion and emerging technology?
What a question! I studied philosophy and religion because they represented two halves of a whole to me: philosophy as the study of the rational (how we think) and religion as the study of the irrational (how we believe), and let me be clear I'm using those labels without any value judgment. So then the intersection I see here with emerging tech is – I draw on my philosophy education to continually ask why, to ensure that any emerging tech use is grounded in a solid rationale; I draw on my religious education as a continual reminder that appealing to emotions (of your stakeholders, of your users) is almost always more powerful than appealing to logic, so the narrative of how emerging tech impacts people is paramount.
As an instructor, what tips you might share with budding UX-ers as they transition into the industry?
Own that you are already what you strive to be. By which I mean, stop saying you're transitioning into being a UX designer, and introduce yourself as a UX designer. Which can be scary, but in my experience, you often know more and have more experience than you think, and others are more likely to take you more seriously when you own that role for yourself.
What makes being a design advocate meaningful to you?
So many things! I feel honoured that I get to help shape the way designers think about emerging technologies like voice/conversation UI, virtual and augmented reality, and machine learning. I also find it's very easy to get caught up in the shiny novelty of emerging technologies. It's a wild, wild West where it's easy to lose sight of making ethical design decisions or leveraging technology in a way that is actually beneficial for the end user. I get to work on bridging these gaps in understanding so that other designers, in turn, feel more confident in utilizing these emerging technologies as the right solution for their users.
It's no secret that much of the internet or today's tech solutions are not as accessible or hospitable to minority populations. Being a design advocate means I can help elevate underrepresented folks and facilitate their work with emerging technologies, so that these future interfaces may be more inclusive. That's my hope.
What are you looking forward to most at Fluxible?
The organic conversations and connections that arise!
Follow Di on Twitter where she tweets as @dqpdang
Back to News