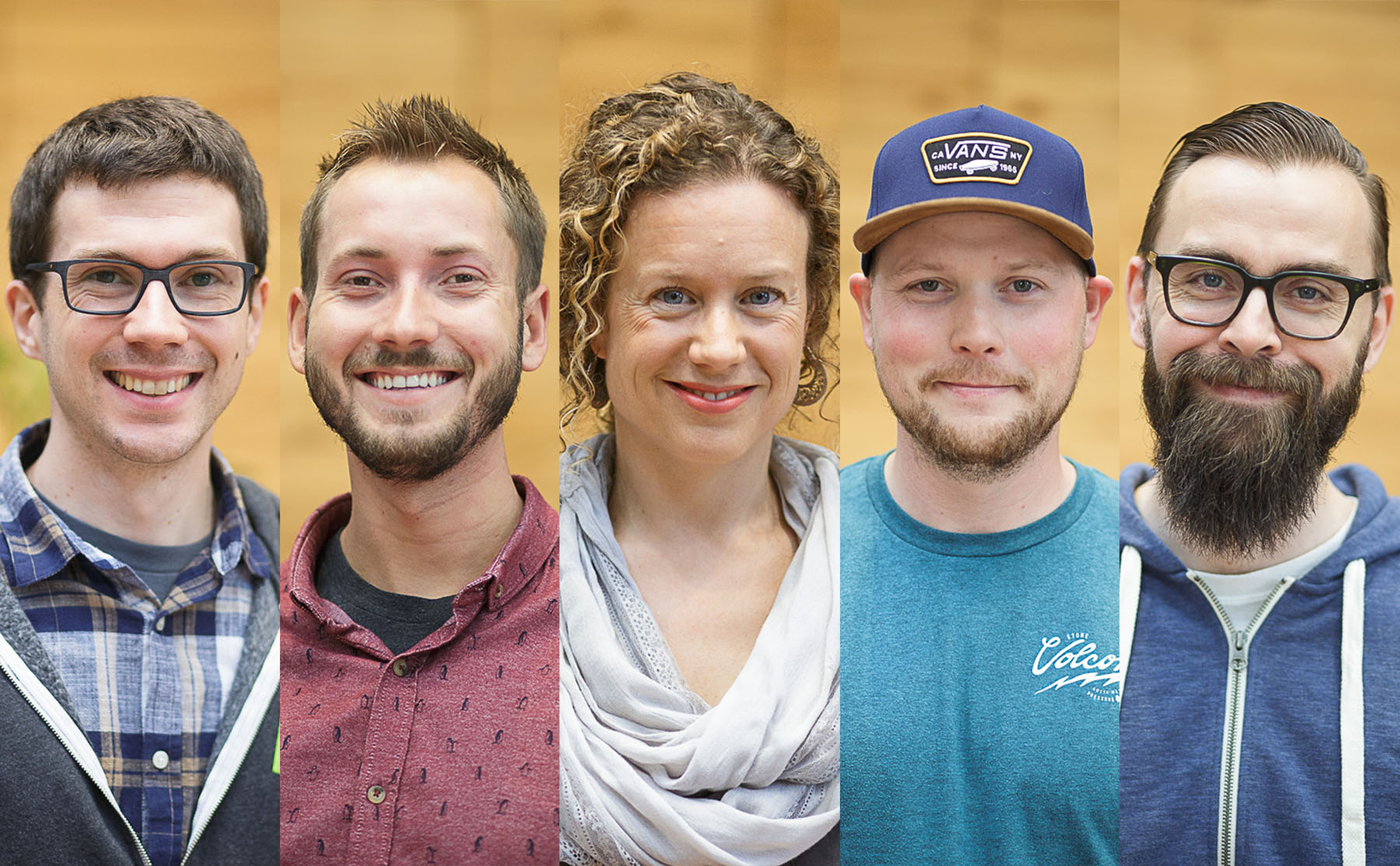 Friday 15 Sep 2017
What's it like to be a Shopify Plus UXer, you ask?
We interviewed five people from Shopify Plus' UX team last week and took a deep dive to discover what it's like to work there. Four themes emerged.
Theme 1: Impact
"Hearing stories back from users about how we've helped them in their work and made their life better is extremely rewarding."

— Phil McClelland
A byproduct of finding out a customer loves what you've designed is the exciting confirmation that you've understood the problem your customers are grappling with. Often, designers don't spend enough time exploring the problem and instead jump right into a solution. This results in wasted effort designing and/or building something that doesn't have uptake.
At Shopify Plus, that's not the case. The UX team talks to customers early and often to validate whatever they're working on along the way.
Theme 2: Autonomy
"If you see an opportunity, take it. No one's gonna hold you back or stop you."

— Martin Sitar
Almost everyone we talked to was pleasantly surprised that, for a company the size of Shopify Plus, it still feels like a startup where you can take ownership of a new initiative or project and run with it. For those who like the autonomy of a startup with the perks of an established company, Shopify Plus is a winner.
Theme 3: Learning
"If I can't do something now, I can learn. Nothing is beyond our ability to learn and develop into."

— Alexandra Hunter
Everyone is encouraged to "grow their 'T'" at Shopify Plus. You might be an expert in a specific area that inspires you day to day, but you also spend time broadening your skills in other domains. By developing skills outside your area of expertise, you become a better teammate who can integrate more seamlessly with other departments like Engineering and Product Management.
Shopify Plus looks for individuals who pursue continuous learning, self-awareness, and growth. They adopt a "failing forward" attitude that encourages you to experiment and push the limits, so that even if you fail, you can still find value in and share your learnings.
Theme 4: Collaboration
"You can just walk over to a developer or sales person's desk and have a real conversation about your project over coffee to gain insight from a different perspective."

— Blake Stevenson
One of the top reasons everyone likes working at Shopify Plus is the collaboration and teamwork ingrained in the culture. If a team's composition changes due to shifting human resources, everyone pitches in for that role or function until it can be filled. There's a lot of comradery and growth that comes out of these opportunities. People who work there are also just friendly individuals who openly listen to your challenges and want to help you solve them.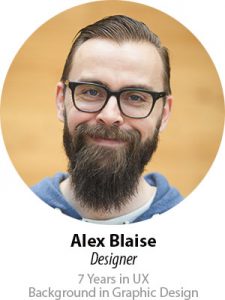 For those who are systematic or curious and dying to know what a typical day looks like for a Shopify Plus designer, here's a sample of Alex Blaise's day:
Arrive early and get settled with coffee

Follow up with messages or correspondence

Look through the day's schedule and identify tasks to accomplish

Get a bit of work done while the morning is still quiet (aka, before most people arrive)

As people trickle in, social conversations start

At 11:30 am, participate in a daily standup

Eat a catered lunch in the "Barrel Hall" with a different mix of people each day

Go for a walk outside or play a bit of ping pong

Jump back into work and/or meetings

Wrap up, plan, and prepare for the next day

Go for a movie or a drink with colleagues after work
Not all days look the same. If a designer is in the early stages of a project, there will be a lot more ad-hoc meetings to attend and project briefs to write as opposed to tactical design work. If it's a merchant visit day, that also looks different.
Here are some recommendations from our interviewees for people entering the UX field:
Try to not limit yourself to only think as a content strategist, researcher, designer, or front end developer—instead, think as a UXer. Have the confidence to provide feedback and input into areas outside your expertise.

Be very curious. Ask lots of questions. Fall in love with the problem and with understanding the user. Become the expert even if you don't know anything about it...yet.

Be constantly learning and broadening your skill set because the environment changes quickly.

Communicate your thinking process and rationale clearly. Don't jump to a solution at the cost of understanding the problem and generating multiple ideas and solutions.
So there you have it—an insider's guide to working on the UX team at Shopify Plus. Will you be next?
Back to News