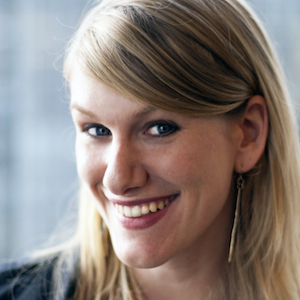 Wednesday 02 Apr 2014
Speaker Announcement: Kendra Shimmell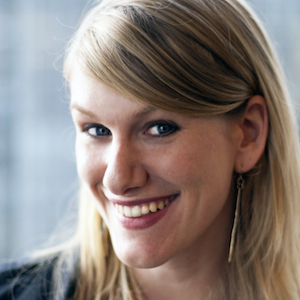 Life was starting to get heavy around these parts under the burden of a real jerk-face winter. Then we got word that our next speaker was a go, and well, it was as good as springtime in Paris!
There is extra bounce in our step, oomph in our stride and giddyup in our go because when you get a patent-holding, depressing emo-rock loving, UX Bootcamp creating, SXSW panel moderating, karaoke singing designer (phew!) to speak at your conference, it's a pretty sweet deal.
We are tickled to announce that Kendra Shimmell (@kshimmell),Managing Director of Cooper, will be joining the group of speakers at Fluxible this year!
As an educator, speaker, and designer, she has brought product strategy, design, and business innovation to companies ranging from Fortune 500s to startups in a range of categories, from healthcare systems and medical devices to retail environments, consumer electronics, financial services, enterprise management, and more.
In addition to Cooper's groundbreaking UX Boot Camp, she also created Cooper's popular Design Leadership course from the ground up, offering new tools for designers to lead and succeed in business.
Always with a soft spot for healthcare, she initiated Cooper's partnership with Rock Health, which has since grown to a successful mentorship program, matching Cooper designers with their healthcare startup teams.
Active in the design community, she has served on the Board of Directors of the Interaction Design Association (IxDA), and speaks at numerous industry events.
Stay tuned for further announcements about details of Kendra's session at Fluxible.
Back to News