If you're plugged into the global UX community, you'll undoubtedly recognize Daniel Szuc. Dan's a regular contributor at Johnny Holland and UX Matters, co-founder of UPA China, and a main instigator of the annual User Experience Hong Kong conference. But best of all, Dan's a thoughtful, passionate, and incredibly approachable UX'er — and he's hanging out with us at Fluxible!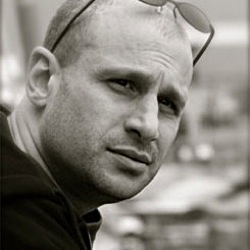 Dan is co-founder of Apogee, a design research & usability services company based in Hong Kong. He recently co-authored the book "Global UX" with Whitney Quesenbery, a collection of stories and distillation of insights from UX practitioners around the world. He also co-wrote a "Usability Kit" with Gerry Gaffney, an implementation guide providing best practices and guidelines for UX design teams.
Dan previously worked on a usability team for Telstra Australia and has lectured about UX in Hong Kong, China, Singapore, Malaysia, Australia, the USA, New Zealand, Israel, UK, and Japan. He holds a BS in Information Management from Melbourne University in Australia.
web: apogeehk.com
twitter: @dszuc
Stay tuned for further announcements about additional speakers and details of Dan's session at Fluxible.