You'll get a chance to meet and learn from some of the world's top UX pros at Fluxible this September. So to kick off our speaker announcements with a local flair, we're beginning with someone who got his start right here in Kitchener-Waterloo, but has spent the past 5 years at Google in Sydney, Australia.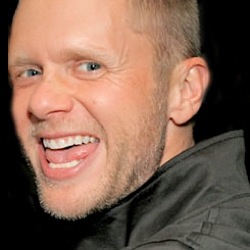 Patrick Hofmann will be a familiar name to many in our local community, but he's also made quite a name for himself globally as a talented teacher and keynote speaker. We're thrilled that Patrick is "coming home" to join us at Fluxible!
From his start as a technical illustrator in Waterloo in 1993 to traveling the world as a visual information designer, Patrick has been labeled the "man of few words". This vibrant Canadian has helped companies worldwide overcome the usability challenges associated with internationalization and localization — by replacing verbose text with meaningful graphics, pictograms, and icons that work for all users. With an extensive background in both international usability research and iconography, Patrick's award-winning work and passion for visualization have served him (and probably all of us!) well as a Senior User Experience Designer on Google Maps.
twitter: @phofmann
Stay tuned for further announcements about additional speakers and details of Patrick's session at Fluxible.