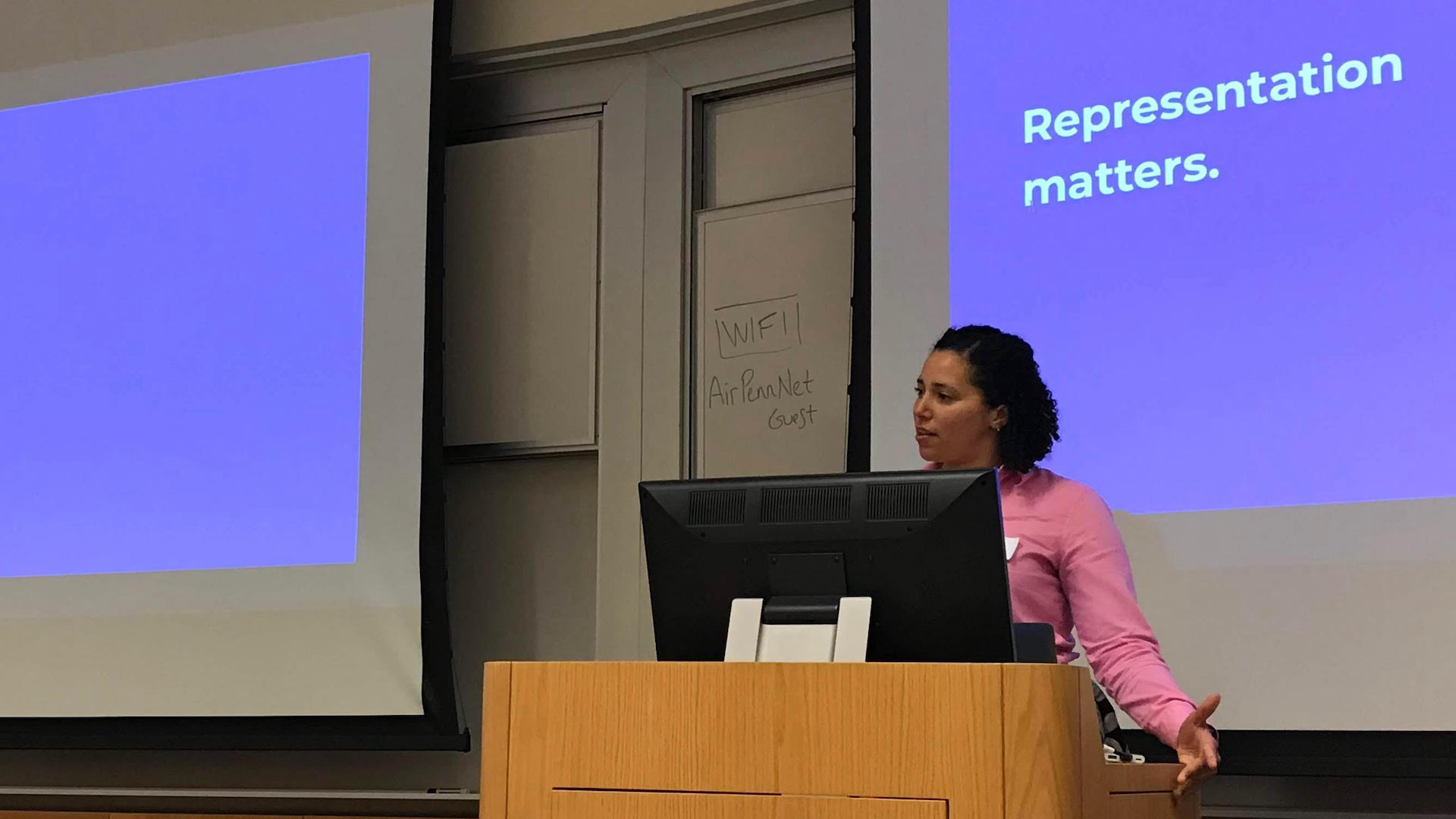 Tuesday 16 Mar 2021
Announcing Sara Hall for Fluxible 2021
Advocacy can take many forms, and can be challenging work. When done effectively it can have a profound effect on people, changing lives and attitudes in meaningful ways. In the case of our next speaker, using multiple channels for her advocacy has been the right approach. We're pleased to announce that Sara Hall willl be presenting at Fluxible 2021.
Sara Hall is a User Experience professional with experience working in the health, public, and private sectors. Currently, she is the User Experience Practice Lead with the City of Philadelphia's Office of Innovation and Technology, where her team is responsible for all phases of the UX process, from discovery to wireframing and prototyping. Together, they work to create accessible digital experiences for the residents of Philadelphia. Additionally, Sara is an adjunct professor teaching Design and Research Processes at Thomas Jefferson University. As a professor, she brings her in-depth knowledge of UX practice into the classroom.
Sara is a strong advocate for bringing more underrepresented people into the design field, supporting initiatives and events that focus on women and people of color. Sara holds a Bachelor of Architecture from Philadelphia University (now Thomas Jefferson University) and a Master of Industrial Design from the University of the Arts. In her free time, she enjoys reading, eating and cooking, and spending time with her family and cat, Patricia.
Back to News