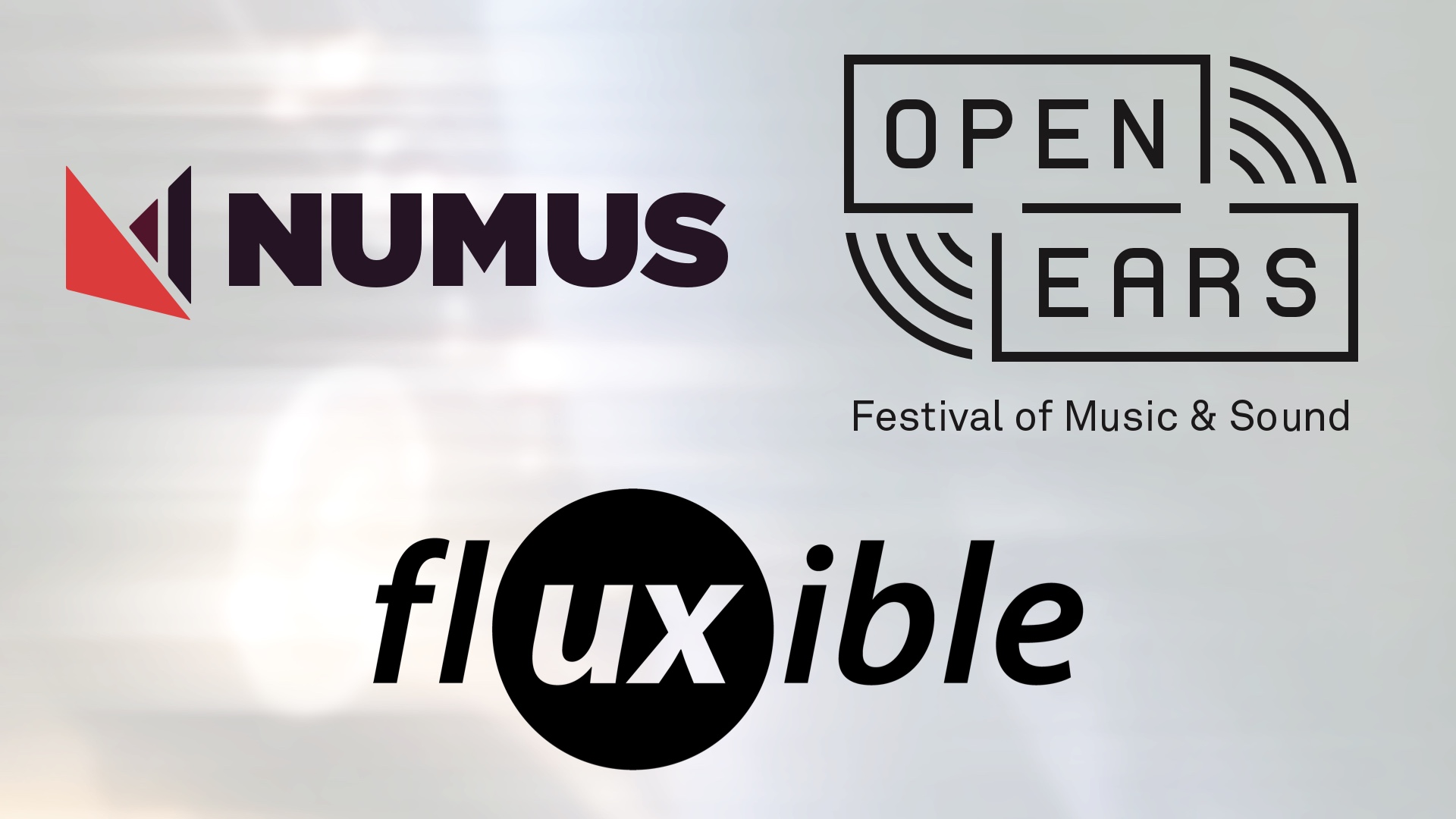 Sunday 24 May 2020
Announcing the Fluxible Benefit Concert for Open Ears and NUMUS
We've already revealed Fluxible TV to the world. It's streaming to screens everywhere on June 4.
Today we have a related streaming event to announce. 
The Fluxible Benefit Concert for Open Ears + NUMUS is also happening on June 4 at the end of the Fluxible TV broadcast. That is, anyone watching Fluxible TV will be able to watch these awesome performances from exceptional musicians, all in support of Open Ears Festival of Music and Sound, and NUMUS Concerts. Many musicians affiliated with these organizations have performed at Fluxible over the years, and we're lucky to have them in our community.
But not every music fan cares about Fluxible and UX. We do understand that! 
So we're making the Fluxible Benefit Concert for Open Ears + NUMUS  available separately. And we're doing it using pay-what-you-can pricing, to make it as accessible possible.The intent is to raise money for these two wonderful organizations that have been sharing innovative and inspiring sounds and music in Waterloo Region for decades. If you can pay more, that's great for Open Ears and NUMUS. If you can pay less, that's OK too. Both organizations want to reach as many people as possible with their music.
And there's one more thing. Fluxible will match every dollar raised through ticket sales for the benefit concert. So the benefit gets even better because every dollar you spend goes twice as far!
Get your tickets now and enjoy some great music. See you next week.
Back to News