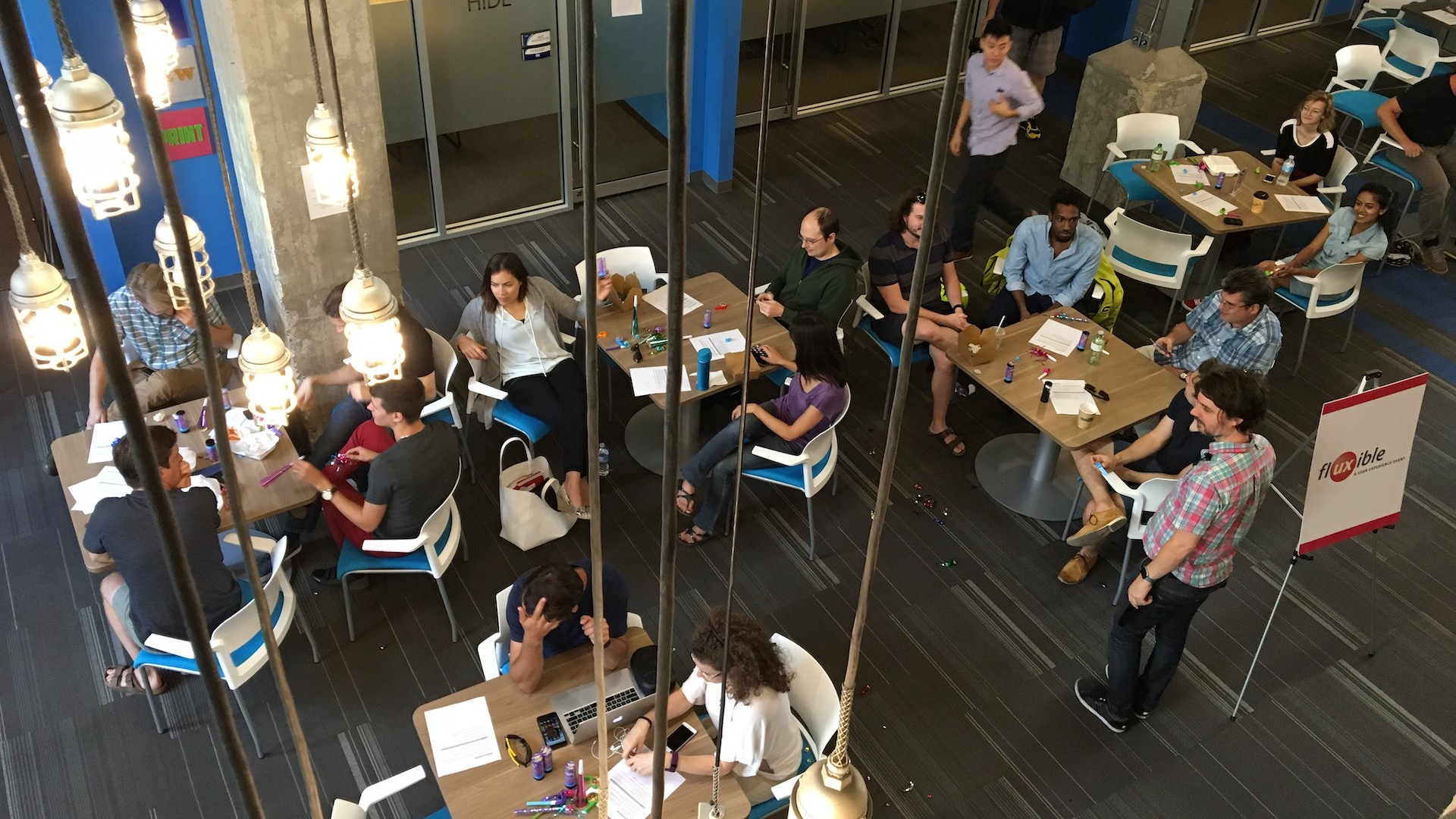 Tuesday 13 Aug 2019
Get connected with Fluxible Meetups
Get ready for a stellar lineup of speakers and panelists at this year's Fluxible Meetups. New to Fluxible? Well, you're in for a treat! During the week leading up to the Fluxible conference, join us for UX events that include brown-bag lunch talks (bring a lunch and delve into timely and thought-provoking UX topics), hands-on workshops, a bike tour, a panel discussion, and site tours hosted by local UX teams. Fluxible Meetups are a great way to connect with others in the UX community, and they're completely free to attend!
Curious about the design of bike paths in Waterloo region? Hop on your bike and join our first-ever bike tour. Ever wondered about using AI to support user research or how to design for a very diverse population? Sign up for a lunch talk. Looking to grow your UX career? Glean insights from our panellists, all UX professionals who've grown their careers in interesting and varied ways. Want to get a feel for how and where other UX teams work? Take advantage of our evening site visits.
Fluxible meetups take place throughout Waterloo Region at lunchtime and in the evenings during the week of September 16 to 20. For more details, join Fluxible at meetup.com to receive announcements when RSVPs open in early September.
Back to News