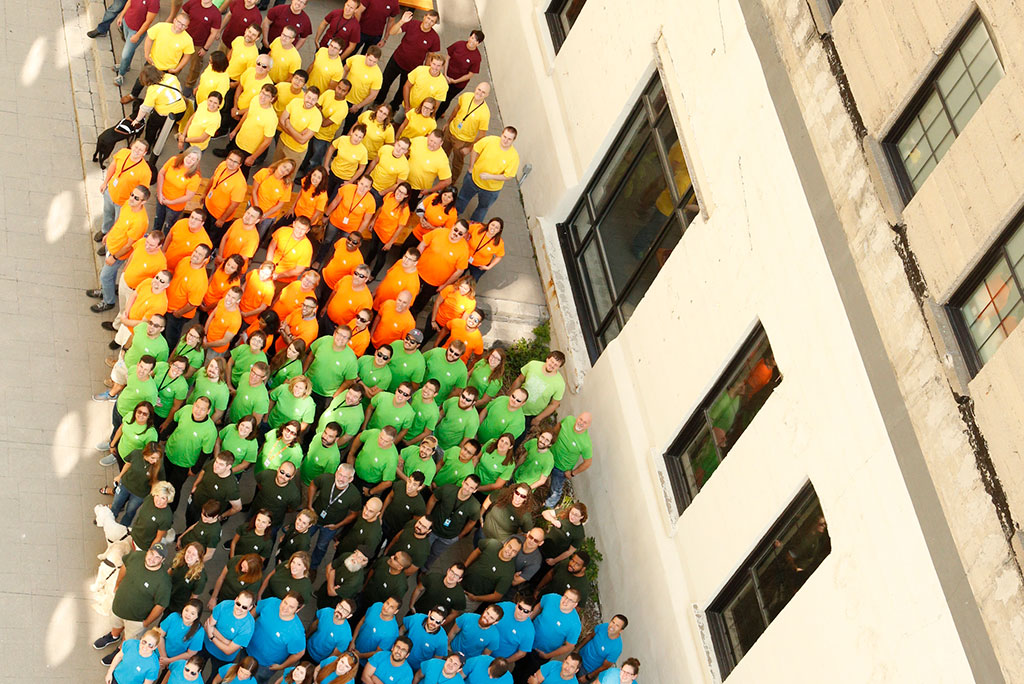 Wednesday 19 Sep 2018
Sponsor Profile: Eleven Reasons Why You Should Work at D2l
Fluxible Gold Sponsor D2L leads education software with a flexible learning management platform. With millions of users and thousands of schools, academic institutions and corporations around the world, D2L offers every learner a highly personalized, digital experience. Based in Kitchener, D2L has been a fixture in Waterloo's tech community for almost two decades. As long-time supporters of Waterloo's UX community (and a gold sponsor for Fluxible), they have always placed a strong focus on user experience (UX) through every stage of the product development process. Designers and UX researchers are centralized within the product design team which features a maturity of UX practice and methodologies alongside members with diverse skill sets and some serious UX chops.
D2L focuses on providing a stellar workplace culture and atmosphere with incredible benefits and perks for their employees. And just in case you needed any more incentive, we've highlighted the top eleven reasons why you should think about working for D2L.
UXers Inside and Out
D2L is an organization where UX is embedded in every facet. UX is practised both in and outside the product development team, affecting everything they do. Sounds pretty amazing, doesn't it?
The Office
With an open and energetic office space, D2L's headquarters in the Tannery Building features an employee lounge/cafeteria, rooftop patio, complete with BBQs and hammocks!
Dollars-for-Dollars
While for some, retirement may seem far away but help with retirement planning is provided through a dollar-for-dollar RRSP matching program.
Community Engagement
D2L's employee-run Social and Fundraising Committee supports a number of charitable and community organizations each year. They show the #DTKLove by supporting a variety of local charitable initiatives through company sponsorship, fundraising activities, and employee time and commitment.
Puppy Love
Dog-friendly! Employees can (and often) bring in their dogs, promoting a collaborative and connected environment for all!
Snack Time
The office provides free healthy snacks every day. Biweekly fruit and veggie, or meat and cheese platters; organic, fair-trade coffee and tea; and self-serve kitchen areas on each floor all contribute to a healthy lifestyle.
Competitive Salaries
With salary reviews every 12 months, salaries are competitive. D2L provides a variable incentive program in the form of year-end bonuses for eligible employees.
Family-Friendly
Some of the many family-friendly benefits include flexible working hours, and shortened work weeks (fewer hours with less pay) after returning from parental leave.
Training and Skills Development
D2l offers a variety of programs that foster continuous learning and growth. Employees receive tuition subsidies of up to 100% for courses or training related to their position.
Eco-Conscious
With a focus on reducing their carbon footprint, employees can receive a financial eco-bonus if they choose not to drive into the office.
Location, Location, Location
Waterloo Regioners for life, their downtown Kitchener head office is a short walk to public transportation, cafés, shops and restaurants.
For even more reasons why you should work at D2L visit d2l.com/careers/
Back to News