D2L develops software that makes learning experiences more enjoyable for everyone. Its flagship product, Brightspace, allows organizations in higher education, K-12, and enterprises to personalize the learning experience for every learner.
Along with Product Designers, D2L's design team includes User Experience Researchers who explore user needs and problems. This team advocates for deep customer empathy across D2L by sharing research insights through storytelling.
[caption id="attachment_10580" align="alignnone" width="960"]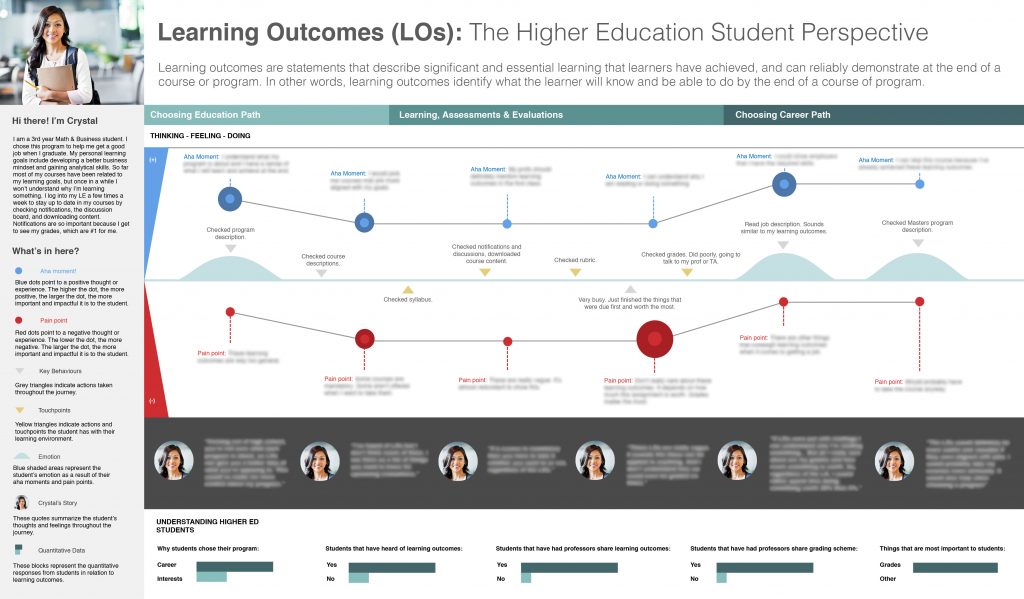 A Sample Experience Map[/caption]
This type of empathy is key to honing in on solving real problems for real people. D2L's recent release of Brightspace Portfolio is a great example of the design and research teams working to build this empathy into the design process. Portfolio addresses one of the biggest hurdles for non-reading students in early grades: how to capture and share their work.
[caption id="attachment_10579" align="alignright" width="300"]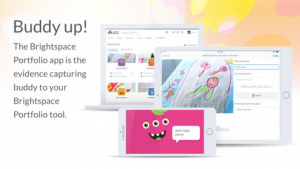 Brightspace Portfolio App[/caption]
Brightspace Portfolio includes a classroom app that helps students capture evidence of their learning. They can use the app to take pictures or videos of their work, record their thoughts and reflections, and then log into their school's Brightspace account to manage their work. Designers and researchers spent considerable time with young participants to understand their needs and pain points. These insights informed the designs and made for a much more delightful experience including a friendly, animated cartoon character to guide students through every step.
D2L has centralized its product design team. This ensures that experiences across the suite of tools in Brightspace are consistent and well integrated. The designers are then deployed onto different projects and work alongside product management and engineering. The end-goals, of course, is to have an equal voice at the table when decisions have to be made.
Everyone on the product design team is encouraged to connect with other designers outside of the company to share ideas and borrow best practices. Working in the Tannery building, which houses all the corporate innovation design labs, provides lots of opportunities to build these types of external connections. Events like Fluxible meetups, right in the building, are also great for learning and inspiration.