Written by Brittany Arbutina, External Relations Coordinator at Communitech
151 is Coming – and so is Ed Catmull
Communitech is proud to sponsor Fluxible, and excited to offer one Fluxible participant a free advanced registration for our flagship conference in Spring 2018: 151.
[caption id="attachment_10561" align="alignright" width="300"]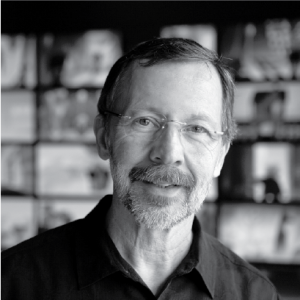 Ed Catmull, President of Pixar Animation and Disney Animation[/caption]
Much like Sheriff Woody Pride from Pixar's movie series Toy Story, this is not Communitech's first rodeo. We are pleased to announce Ed Catmull, a world-renowned leader of creative organizations and president of Pixar Animation and Disney Animation, as our flagship conference 151's keynote speaker. Ed will share his unique wisdom with the tech community, from new startups to fast moving scale-ups, groundbreaking creatives to innovative brands.
Ed may feel close to home while walking through 151's designated event venue, Lot 42. Lot 42's main building ceiling was designed as a replica of the Pixar Animation Studio's focal ceiling. The large facility built their performance and event venue with a vision to construct a collision space for creativity, and a motto of bringing people together to "make things happen", making Lot 42 the perfect location for this next-level conference.
Communitech is bringing together visionaries, hackers and hustlers to take part in their next evolutionary stage-- 151. Held in Canada's leading technology ecosystem, 151 is about solving problems for our planet through strengthening our global tech community. 151 puts your unique tech company in the spotlight if you have something the world needs to see or hear.
Make sure to stop by our booth at the conference this weekend to enter the draw for a free advanced registration!
For more info, and to sign up for updates, visit: http://communitech151.com