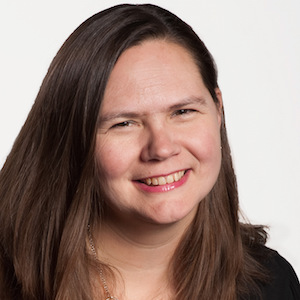 Tuesday 24 Feb 2015
Speaker announcement: Christina Wodtke
Well, it's that time of year again. Today we announce our very first speaker for Fluxible 2015 — and yes indeed, we're excited!
Christina Wodtke teaches dreamers how to make change actually happen by mixing pragmatic business practices with creative design approaches. She speaks everywhere from conferences to universities to boardrooms, and even at quirky UX parties in far-away Canada.
Christina has led redesigns and initial product offerings for such companies as LinkedIn, Myspace, Zynga, Yahoo!, Hot Studio, and eGreetings. She founded two consulting startups, a product startup, and Boxes and Arrows, a much-beloved online magazine of design. Christina co-founded the Information Architecture Institute and is author of Information Architecture: Blueprints for the Web. She speaks often on the human experience in information spaces and opines across the internet, most often at eleganthack.com.
Please give Christina a warm welcome when you see her at Fluxible!
Stay tuned for further announcements and details about Christina's session at Fluxible.
Back to News