We think Whitney has the best librarian name ever. We're only off by a generation, though, as she's the daughter of one. Before turning her focus to user experience and usability matters online, she honed her sense for storytelling and user experience on a very different stage — literally — as a theatrical lighting designer on and off-Broadway. Her presentation may have all the drama of a dark and stormy night...
Whitney Quesenbery is a user experience researcher and usability expert with a passion for clear communication. Her projects include work for the National Cancer Institute (US), The Open University (UK) and IEEE (worldwide). She enjoys learning about people and using those insights to products where people matter.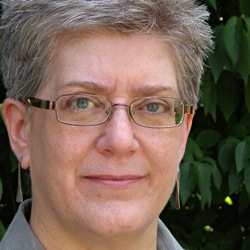 Whitney works to improve the usability of civic life. She has served on two US government advisory committees: advisory committee to the U.S. Access Board (TEITAC) to update the "Section 508" regulations; and chair for Human Factors and Privacy on the Elections Assistance Commission advisory committee (TGDC) creating requirements for voting systems for US elections. She leads a multi-year project for the Election Assistance Commission to improve access to elections.
Whitney was president of the International Usability Professionals' Association (UPA). She's also and on the board of the Center for Plain Language and a Fellow of the Society for Technical Communications.
Whitney is the author of two books: Global UX: Design and research in a connected world (with Daniel Szuc, Morgan-Kauffman, 2011) and Storytelling for User Experience: Crafting stories for better design (with Kevin Brooks, Rosenfeld Media, 2010). She's also proud that her chapter "Dimensions of Usability" in Content and Complexity turns up on so many course reading lists. Her current project is Universal Design for Web Accessibility with Sarah Horton.
web: wqusability.com
twitter: @whitneyq
Stay tuned for further announcements about additional speakers and details of Whitney's session at Fluxible.