After several (admittedly fun) months of touring the region's most interesting event spaces, we're able to officially announce that Fluxible will take place on Saturday and Sunday from September 22-23, 2012 in downtown Kitchener.
Our base on Saturday the 22nd is The Conrad Centre for the Performing Arts, home of the Kitchener-Waterloo Symphony. It's a terrific space for the day's series of 45-minute presentations by UX and design leaders. Talks will take place in the main Warnock MacMillan Theatre on the ground floor, with wraparound theatre seating so you'll have a great view from everywhere. The theatre holds 300 people, but we're planning to cap Fluxible at 200, so there'll be plenty of room to spread out and get comfortable.
[caption id="attachment_79" align="alignnone" width="400" caption="The Conrad Centre for the Performing Arts in downtown Kitchener (Photo by Sean Puckett)"]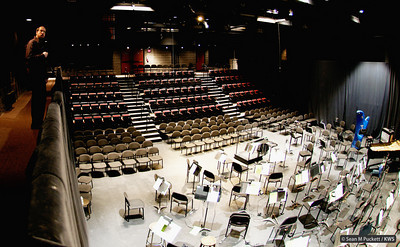 [/caption]
On Sunday the 23rd we relocate to The Communitech Hub in Kitchener's warehouse district, just a 10-minute walk from the Conrad Centre. This space in the newly-renovated Lang Tannery is perfect for our day's events of hands-on workshops, lunchtime fun, and tours of local companies. We'll have a closing keynote and after-party in the large event hall. Be sure to keep your eyes peeled for cool technology being developed by The Hub's dozens of tenant companies and startups!
[caption id="attachment_62" align="alignnone" width="400" caption="The Communitech Hub in the Lang Tannery"]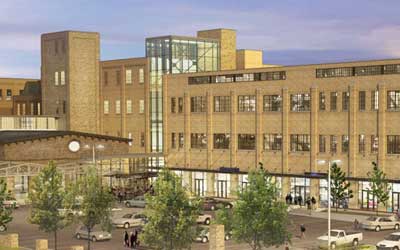 [/caption]
Sign up for news alerts and we'll make sure you're among the first to know about speaker announcements, program details, registration, and more.
See you in September at Fluxible!