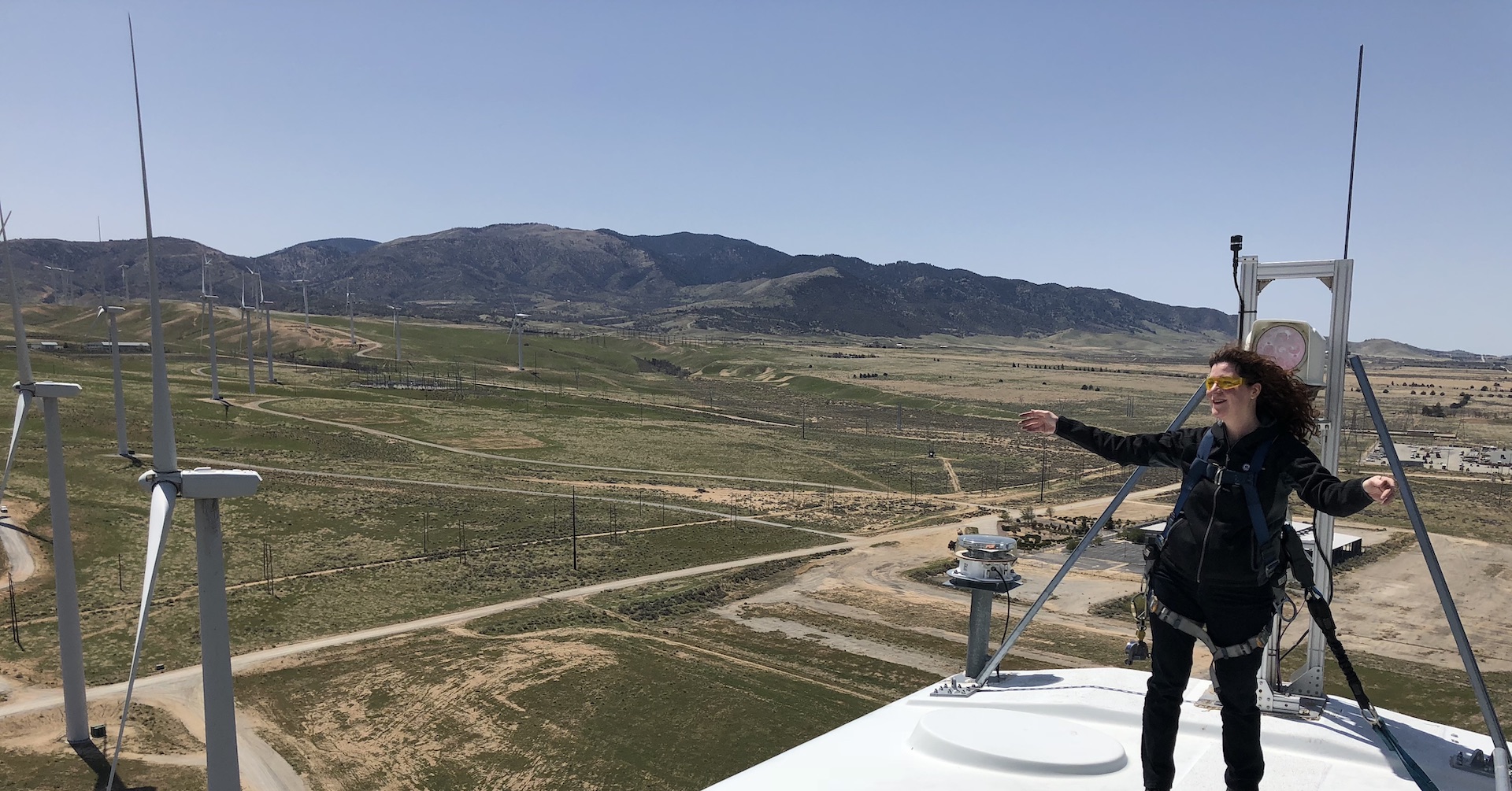 Monday 24 Jun 2019
Announcing Samantha Soma for Fluxible 2019
Our next speaker has been on the Fluxible radar for many years now. Incredibly, it's taken us until 2019 to actually work up the nerve to ask Samantha Soma to join us. What took us so long? Who knows? What caused us to finally get ourselves together? Perhaps it was her UX badassery as exemplified in the photo accompanying this announcement, in which Sam embraces the world as she encounters it while standing atop a wind turbine! In any event, we're delighted that she's joining us this year.
Samantha is an executive leadership coach, calling on her eclectic background in mediation, facilitation, design research, team-building, university education, and community development to help people work better individually, together, and at scale. Her approach helps clients think clearly in what may feel like chaotic or impossible situations, connecting patterns to outcomes, so that they can better understand, navigate, and thrive in their chosen domains.
Prior to becoming a certified coach, Samantha served in a variety of roles in the GE Digital UX team, beginning as their second hire. She coalesced the global UX community, evangelized design strategy, and helped design and development teams interact better, learn from each other, and engage across the global organization. She facilitated product strategy meetings between GE stakeholders and customer executives for industries such as water, healthcare, aviation, renewables, transportation, and emerging vertical markets. Lastly, she managed the GE User Experience Leadership Program (UXLP), recruiting and developing GE's next generation of design leaders. Throughout her tenure at GE, she coached designers and teams at all levels throughout the company.
Samantha holds a Ph.D. in Urban Studies, a Masters in Conflict Resolution, and an Executive Leadership Coaching certificate from Georgetown University.
Back to News