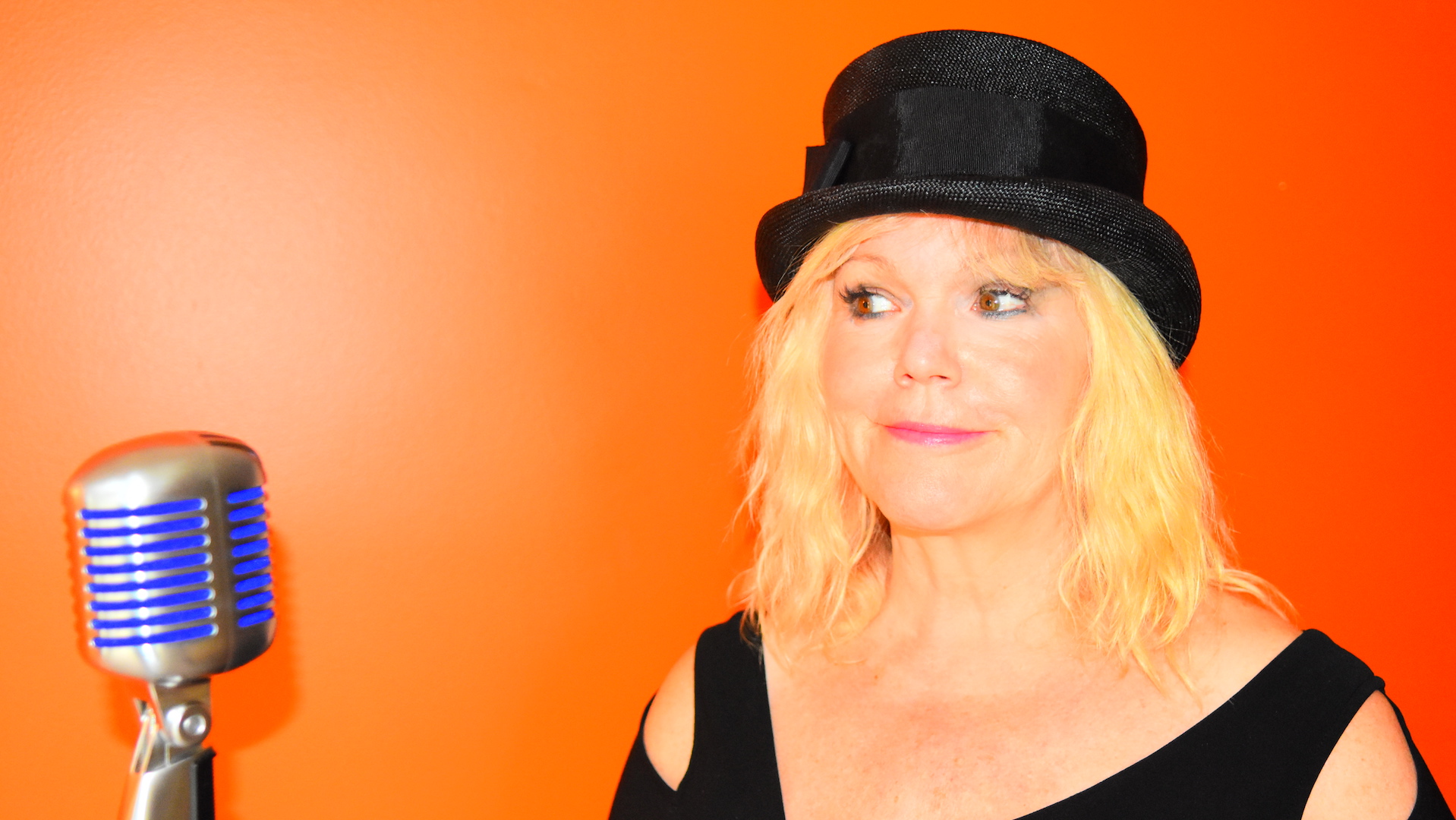 Friday 14 Sep 2018
Speaker Spotlight: Abby Goodrum
Abby Goodrum is Professor and Program Coordinator for the User Experience Design degree at Wilfrid Laurier University's Brantford campus and with her duo band "Dr. Doctor" will perform "100 UX Research Methods in 15 minutes" on Saturday as part of Fluxible. We asked Abby some questions about her work, music, and what she's most looking forward to at Fluxible. Here is what she said:
When you're not busy at your day job as the Program Coordinator for the UX Program at Laurier, how do you enjoy spending your time?
I have two bands that I play with: Dr. Doctor and Barrelhouse. Dr. Doctor is a (mostly) blues duo of myself on vocals and Dale Rudan on guitar. Barrelhouse is a 5-piece (mostly) blues band. When I'm not rehearsing or gigging with my bands, I like to go out and support local live music in the region.
Your presentation, 100 UX Research Methods in 15 minutes, what inspired that topic?
I've been teaching UX Research Methods for many, many years now. I teach this primarily as a 12-week long course for university students, but I've also taught it as a 3-day long workshop for Ontario Digital Services, and Communitech member companies. No matter how long or short the class, there's always way more than I could cover! So, I thought it would be fun to challenge myself to name as many UX methods as I could in the shortest time frame possible. I was reminded of Tom Lehrer's song about the Periodic Table of the Elements and I thought it might be fun to try something similar with UX Research Methods.
On Dr. Doctor, how would you describe the relationship between music and user experience?
There's a certain amount of iterative prototyping that goes into writing and playing music. It takes a while. And I don't perform alone – as a vocalist, I need to listen closely to the other musicians in the band and they do the same. We can't play at each other – we have to play with each other. As well, we perform for an audience. There's a lot of give and take between the band and the audience. You get a sense if a certain song or certain types of songs are working with a particular audience and you might end up rearranging your set list or your delivery or dropping a song entirely.
Of the 100 methods, are there any that stand out for you that are underutilized in the industry, but have the potential to be game changers?
I don't think that ethnographic methods get the attention they deserve. Companies like IDEO have engaged in field observation for a long time with great success. But this kind of research can be challenging to conduct and challenging to analyze and can take time to get right. Too often, companies default to asking users questions via interviews of surveys or focus groups when they would be better served by actually watching what users do in the real world first.
What's the one UX tool you couldn't live without?
​Card sorting and tree testing (aka reverse card sorting). These are methods used to identify problems with the information architecture of a site. They help you to understand if your site or app is well organized for your users, can they navigate easily, can they find what they are looking for easily. These tools can pinpoint problems with site organization and labels and categorization and structure so that you can fix it quickly.
What tips might you share with budding UX-ers on what makes for great research when it comes to the UX space?
Use more than one method! Combine surveys with diary studies. Compare what you learn in an unmoderated online usability test with the results you get from structured lab tests. Use think-aloud protocols with eye tracking, etc. Human beings and their interactions and feelings and mental models and experiences can be complex and multifaceted. You need to use different research methods and tools to understand those facets.
What are you looking forward to most about Fluxible?​
This year as part of Fluxible, I will be running a design sprint for local high school students. Google has very generously offered their new community space for this event and I can't wait!
Abby's is scheduled to perform: 100 UX Research Methods in 15 minutes on Saturday, September 22 in the CIGI Auditorium. Follow Abby on Twitter where she tweets as @agoodrum.
Back to News