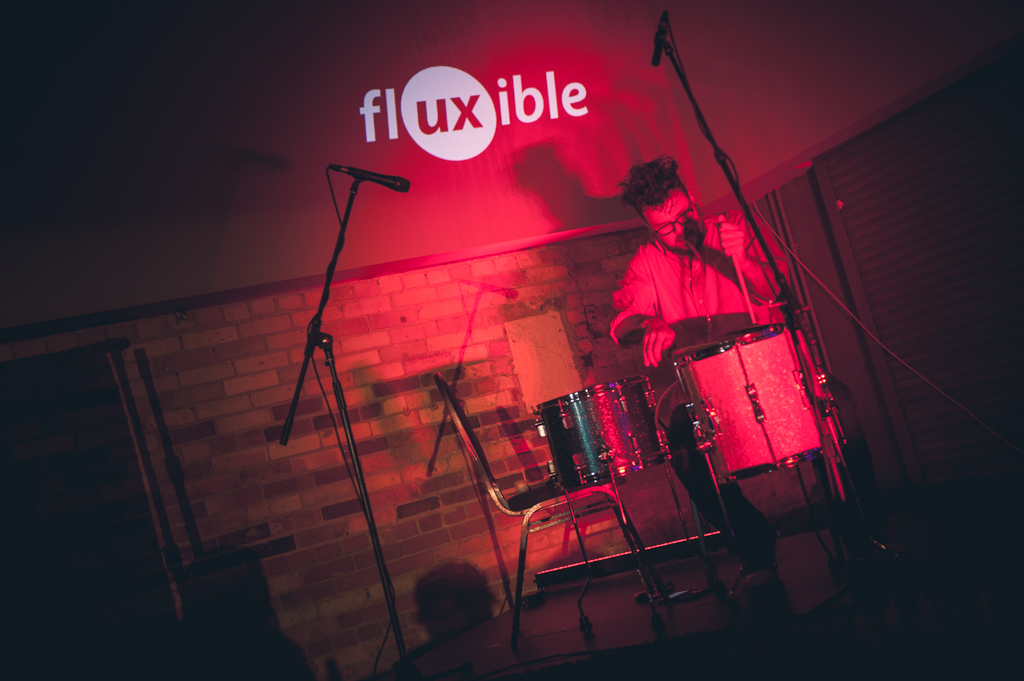 Tuesday 06 Oct 2015
The Festival of Interstitial Music 2015
As is now a well-established tradition, Fluxible 2015 happened concurrently in time and space with the Festival of Interstitial Music 2015. This year's edition of FIM featured another eclectic mix of instruments and styles, including music made on dobro, tuba, flute, violin, various forms of percussion, laptop computer, guitar, and more.
New for this year, we opened the festival as attendees arrived at the event space on Saturday morning for the Fluxible main program. Fluxible/FIM veterans Adrian Jones and Kim Regimbal delivered an extended performance on multiple instruments. Also new for this year was the extraordinary sight of Dave Neigh playing tuba and violin simultaneously. As I had said to Dave prior to the conference, it never would have occurred to me that such a thing were possible. And yet we got to hear it on Sunday morning as a part of a musically rich performance by the duo Frog & Henry!
Finally, this year we decided to close the conference with a trio of pipers, which gave a fittingly emphatic end to the proceedings.
We hope that you enjoyed the musical interludes, both brief and extended, as much as we did! Big thanks to all the musicians who made it out to Fluxible to perform.
Back to News