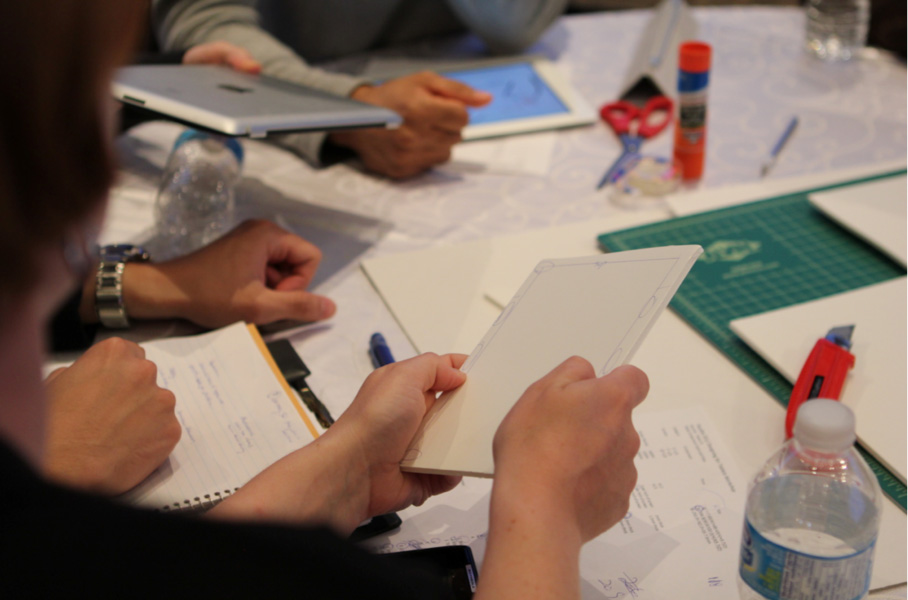 Thursday 3 Sep 2015
Celebrate UX in style with a full week of Fluxible events
Today, we're breaking some news that makes Fluxible 2015 even better. Working with the organizers of a few other meetups in Waterloo Region, we've pulled together a whole week of related UX events for you to experience.
Starting on Monday September 21, our good friends at Boltmade present a workshop on learning Sketch, the digital design tool that's quickly becoming "weapon of choice" for UI designers everywhere. It's part of the popular Boltmade Sessions series of workshops and is well worth checking out.
Next up on Tuesday September 22, uxWaterloo kicks off a new season with an intriguing case study from Christie on designing the remote control for one of their newest projectors. And it's hosted at Christie! This event is already full, but you can get on the waiting list.
The fun continues on Wednesday September 23 with the UX Book Club, whose meetup this month features Fluxible speaker Abby Covert. Abby will be there in person to discuss her fine book How to Make Sense of Any Mess.
On Thursday September 24, you'll find Girl Geek Dinners Waterloo Region hosting a festive gathering with Fluxible speaker Christina Wodtke, who will share insights into "The Architecture of Advocacy". If you missed registering for either of Christina's Fluxible sessions, here's a chance to make up for that!
As previously announced, Friday September 25 features half-day workshops from Christina Wodtke (sold out), Stephen Anderson, and Jeff Gothelf & Jim Kalbach. If you haven't yet checked them out, take a look now and get registered ASAP before the remaining workshops fill up.
Anticipation must have been high for Fluxible's main program on Saturday and Sunday, since it sold out several weeks ago. With today's news, you now have a full week of UX goodness to choose from. That's enough to satiate any appetite, right?
Back to News