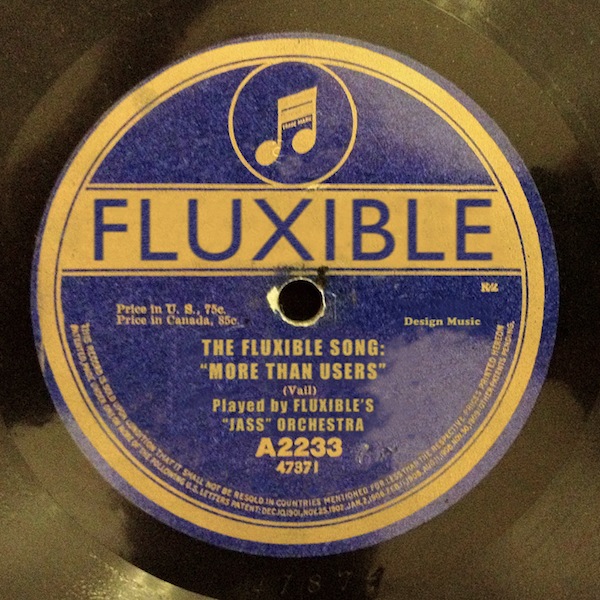 Bob and I were rummaging around in the attic above the Fluxible garage, when we came across a few interesting artifacts from several decades of design (digital and otherwise). There was a Newton MessagePad, a Bell Alextel terminal, some french curves, a set of ruling pens, and a tangle of cables.
The best find by far, though, was an old audio disc. The recording appears to have been created for the very first Fluxible conference, which was held in Wellesley, Ontario way back in 1923. Apparently the disc, an early form of social media delivery, was handed out to all conference attendees that year as a happy reminder of how much fun they had hanging out together. Fortunately, we also found a player contemporary with the disc, so we could listen to the recording.
We were surprised at how well this old song holds up, and at how modern the recording sounds — even on this old equipment! Give it a listen now, and if you're as pleasantly surprised as we were, let us know on Twitter or Facebook! Also, if you have any information about the performing artist, please do tell.
Want a copy of The Fluxible Song for your own playlist? Help yourself to the MP3 below.
DOWNLOAD MP3 OF THE FLUXIBLE SONG
(You might need to right-click and Save as...)