Presentation with Lola Oyelayo
Wicked Digital Problems for the Next Decade
In the last 30 years of web evolution, we have managed to build products and services that solve problems in novel ways, whilst also creating almost as many problems as we've solved. We've established language around the challenges our present selves face from our previous endeavours, such as "legacy tech", "Waterfall", "Move fast and break things", and we're good at seeing just how bad things are in hindsight.
We've tried to de-risk how we build things by being Agile and Lean, we've tried to be more focused on the people we're serving by being user-centred. We've matured as an industry so we can now have healthy conversations about ethics. But have we fully reflected on the societal changes that our current solutions will need to respond to? Have we considered the outcomes (intended or not) we are creating and what they mean for the world we want to live in?
In this talk, Lola will reflect on the concept of Wicked Digital Problems, why they are hard to solve and the ways in which our evolution as an industry struggles to foresee and respond to them. She'll also share how as a Designer, we prepare ourselves to be agents of change.
About Lola Oyelayo
Director of UX, Multichannel at Shopify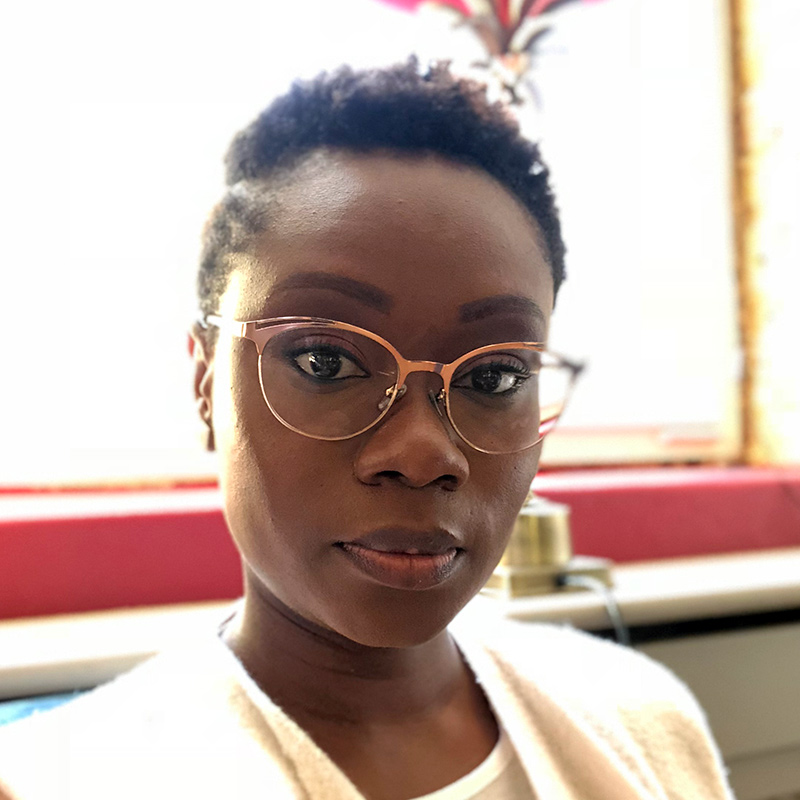 Lola has a history of operating at a strategic level, helping organizations to see the bigger picture and mitigate their "me too" tendencies. She helps define meaningful, impactful, and tangible product visions that teams can actually execute. An advocate for digital transformation, Lola is focused on how to create resilient environments for digital innovation — namely, high-performance design cultures.
Alongside working strategically with business leadership, Lola explores how design is changing with the emergence of complex technological domains such as machine learning and blockchain.
Although a self-confessed geek, Lola views UX and design work as a way of putting people ahead of technology. With a wealth of experience as a UX specialist both in-house and agency, she ensures user-centred research and design are at the centre of all her work.
Lola previously presented at Fluxible in 2019.