40-minute presentation with Lola Oyelayo
Designers Not Included: How To Survive Environments That Present As Hostile To Our Skills
9:45

am

 – 10:25

am

EDT
Sunday
22 Sep
2019
CIGI
"We're not really ready for design yet" ; "We need to get the business case sorted first, then we can brief you in" ; "Not really sure if this is relevant for you, it's quite technical" ; "This is just the underlying algorithm, it doesn't really have anything to do with the user"
Often the role of design is seen as that of the facade, the final expression, the outer layer. We know it isn't, but in some environments our role can be so diminished, we find ourselves putting lipstick on a pig. And yet, we see more and more public failures of technologies and services that could have done better, if only they had known to pay attention to a very human issue.
In the realms of emergent technologies (e.g., blockchain and machine learning) and complex environments (e.g., government services and healthcare), we cannot afford to be relegated to just the expression. If our technology is to truly serve a user-centred agenda, one where we are not continuously apologizing for perpetuating inequalities, violating ethics and moral codes, and enabling bad actors to thrive, it needs designers more than ever.
In this talk, Lola explores some of the challenges inherent in environments that can often be hostile to a designer's tools and ways of working. She'll share symptoms and their root causes and provide some perspective on the challenges faced by other disciplines in the mix. She'll also talk about what we can do, the tools that serve us best in these environments, and the behaviours we can adopt that will enable us to do the work that needs to be done.
About Lola Oyelayo
Design Director, UK at Capital One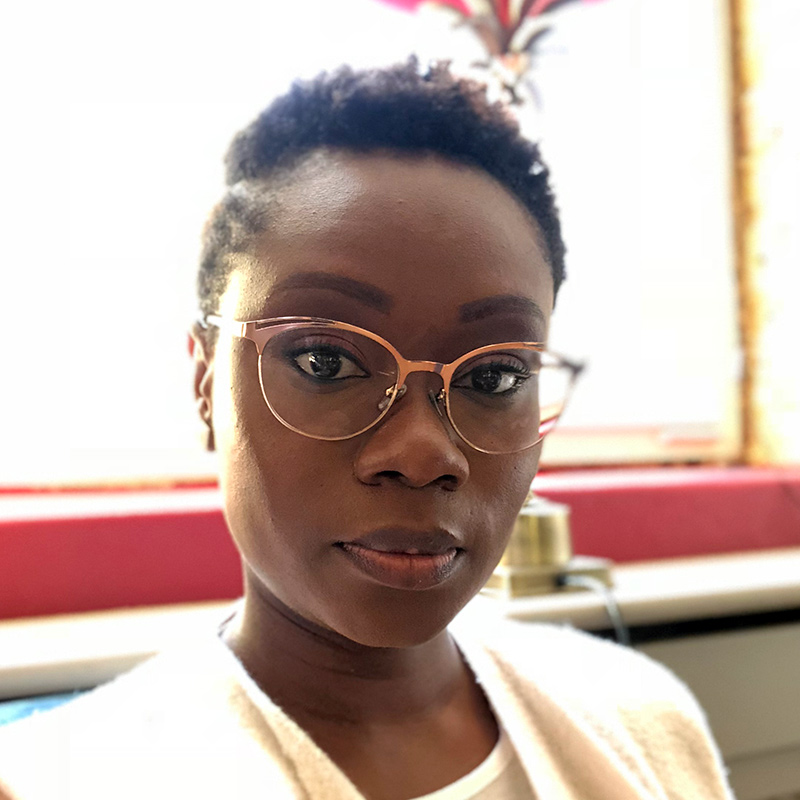 Lola has a history of operating at a strategic level, helping organizations to see the bigger picture and mitigate their "me too" tendencies. She helps define meaningful, impactful, and tangible product visions that teams can actually execute. An advocate for digital transformation, Lola is focused on how to create resilient environments for digital innovation — namely, high-performance design cultures.
Alongside working strategically with business leadership, Lola explores how design is changing with the emergence of complex technological domains such as machine learning and blockchain.
Although a self-confessed geek, Lola views UX and design work as a way of putting people ahead of technology. With a wealth of experience as a UX specialist both in-house and agency, she ensures user-centred research and design are at the centre of all her work.