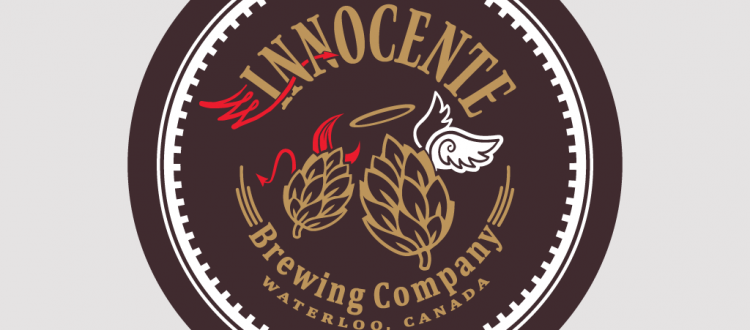 Announcing the official brewery of Fluxible 2016
Fluxible has made an annual tradition of showing off the best that Waterloo Region has to offer. We're proud to showcase the vibrant local design community alongside highlights from our local music, art, and food scene. For the last few years we have proudly crowned a local brewery as the Official Brewery of Fluxible to both flaunt the great ales and lagers of the region and for our own thirst-quenching needs.
"Given the craft beer renaissance that has blossomed in the Region in recent years, and my own love of good beer, it felt like a natural fit," says Mark Connolly, co-chair of Fluxible and resident beer sampler.
We're excited to announce that we've partnered with Innocente Brewing Company as the Official Brewery of Fluxible 2016.
"Innocente Brewing Company has been exploring the possibilities in the world of brewing beer for a few years now, and bringing them on board feels like a great fit. They'll be serving four different beers, giving our attendees a chance to explore right along with them," says Connolly.
We know you will love them as much as we do because, admit it — you aren't that innocent. Cheers!