40-minute presentation with Meena Kothandaraman
Shifting Perspective to an Activity-Based Research Protocol: Revisit the Need for "Asking the Right Question"
2:00

pm

 – 2:40

pm

EST
Saturday
21 Sep
2019
CIGI
[View the slides from this talk]
When was the last time you spoke to anyone about one topic, that you don't think about all the time, for one hour? Have you been a part of a session where participants are asked questions, and there is lots of chatter about "good" and "bad" participants?
As researchers, it's time to rethink the way we connect with participants. Research approaches can be cumbersome, with protocols designed to have perfectly crafted questions that obtain magic answers from participants. This results in much chatter about "how to ask the right question".
Perhaps, for both participants and researchers, it's time to rethink the way we obtain information in research sessions. As a discipline, it is our responsibility to think of the best way to gain a sense of depth and knowledge into our participants, so that they have a chance to fully articulate their thoughts and describe themselves. Participants must be given more than a few minutes to dwell in how they share knowledge with researchers.
Meena will share examples from the field that not only allow participants a chance at sharing rich answers, but also allow everyone involved in the research process to have a bit of fun when absorbing participant-generated stories.
About Meena Kothandaraman
Experience Strategist at twig+fish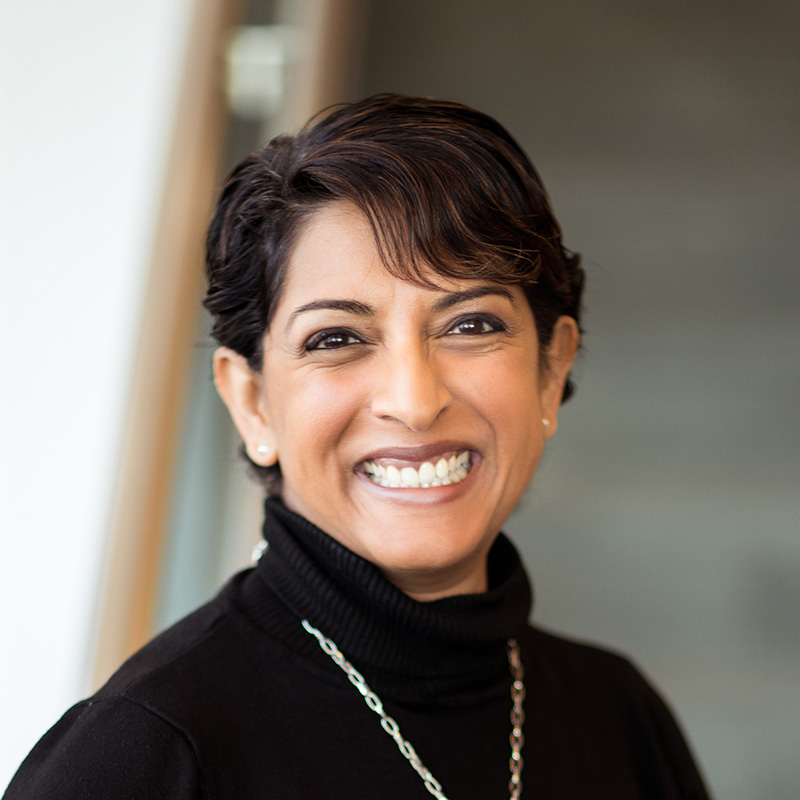 With more than 25 years of experience, Meena has consulted to emphasize the strategic value and positioning of qualitative research in the design of product, space, and service. Meena is fascinated by the complexity of human behaviour and applies a credible, structured, and transparent approach to integrating human stories and anecdotes into mainstream processes. Qualitative research serves as a vehicle to generating human stories, and additionally serves as a foundation for inspiring design within organizations. Meena's experience spans multiple verticals, with companies who believe in the value of qualitative research.
Meena is a founding member of twig+fish, a research and strategy practice based in Boston, MA that espouses these research beliefs, while maintaining a utopic work-life balance. Apart from her core consulting practice, she has been a key contributor and Lecturer in the Bentley University Human Factors and Information Design (HFID) graduate program in her 19-year tenure. Meena teaches the capstone qualitative research course. She holds an M.S. in Information Resources Management from Syracuse University and a B.Com. in MIS from the University of Ottawa, Canada.
Meena is a proud Canadian and is absolutely fluent in poutine and beavertails 😊, and some other languages!