40-minute presentation with Tea Uglow
Designing Around the Brain
9:45

am

 – 10:25

am

EST
Saturday
21 Sep
2019
CIGI
Tea Uglow spent 15 years designing experiments for digital experiences in "real" reality at Google's Creative Lab — often with cultural organizations like the Royal Ballet, PunchDrunk, NASA, SBS, Penguin, and British Museum. In this talk, Tea explains how our own cognition of reality is becoming more important as we move past the era of mobile UX and into a world where our interaction with information starts as we walk through the door.
Tea moves from poetry to philosophy to neuroscience to physics, albeit clumsily, as a way to explain why the human brain remains the cleverest machine we have. She explores the importance to design of understanding sensory patterns and cognitive filters, and what the original neural net is. She looks at inclusion and diversity and how ML erases the weird and under-represented. She also looks at future forms of story structure, such as asking "what is a query-based narrative?" and shows examples from the last decade of her work that illustrate how to work with culture as a sandbox.
"UX spent 30 years designing X as a function limited by form. Now form is 'reality', we get to redefine the whole relationship. Ideally, human-first."
About Tea Uglow
Experimental Person in Charge at Google Creative Lab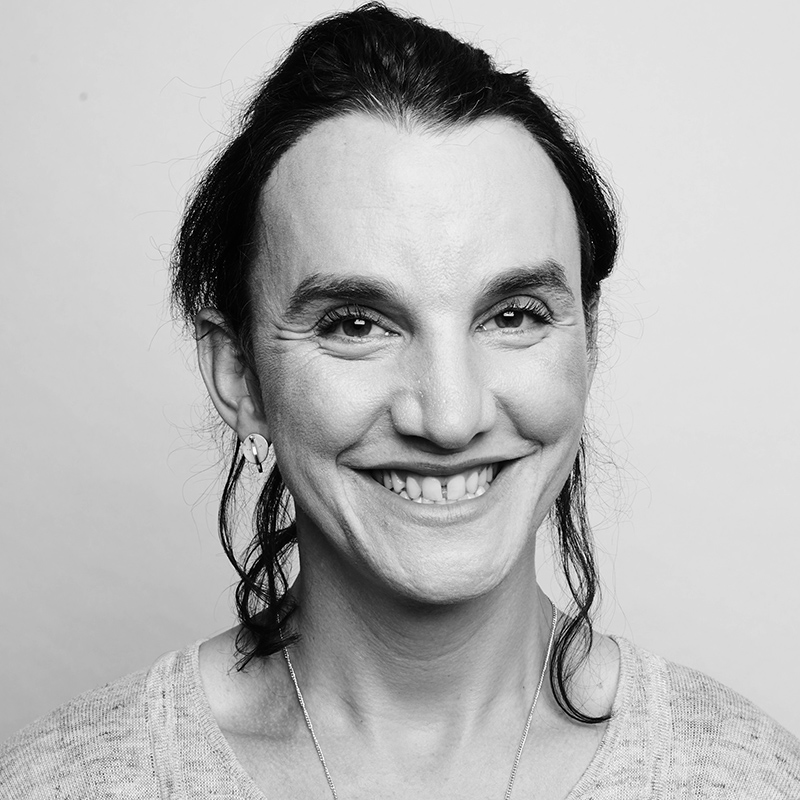 Tea Uglow is a writer and speaker on innovation, inclusion, arts & culture and digital futures. Tea founded Google's Creative Lab in Sydney where they work on a range of projects with cultural organisations and practitioners globally to enable artists, writers, dancers and other traditional cultural practitioners to digitally augment or adapt their work.
Her writing includes: Loud & Proud Quarto, Nov 2019, A Universe Explodes EAP, 2018, and A Curiosity of Doubts Penguin, 2016. Editions at Play was awarded a Peabody for digital storytelling in 2018. Her 2016 TEDx talk has more than 1.6 million views. She mentors queer, female, and other intersectional creators and coders worldwide. She likes pop-physics, behavioural psychology, and shopping.
Uglow believes that by experimenting with digital tools at the creative core of culture, we can transform existing cultural practice without losing the tradition, values, and intangible qualities that make the arts so valuable. Previous projects include Editions at Play, which won a 2018 Peabody award for digital storytelling, Belongings with SBS, Oracles with Punchdrunk, Amaravati with the British Museum, Hangouts in History (education), Dream40 with the RSC, buildwithchrome.com (LEGO), Web Lab with London's Science Museum, Life in a Day a YT film with Ridley Scott, and the YouTube Symphony Orchestra (with the LSO). She is proud of her early involvement in the Art Project (now Google's Cultural Institute).