Fluxible Meetup with Sarah-Beth Bianchi
Brown bag lunch: Designing for diversity
How do you design for an audience that spans an entire city? How can you deliver a delightful experience when you're ethically and legislatively obligated to meet the needs of everyone? Designing services and building tools for a municipality challenges us to consider the extremes in our audience - very high and low technology aptitude, low language and multi-language capability, all income levels, all ages. When we serve our community, our target market includes the edge cases. We'll explore real scenarios that challenge us to design with the masses in mind, while still aiming to please and delight.
Register for this Meetup
About Sarah-Beth Bianchi
Manager of Digital Transformation & Strategy at City of Kitchener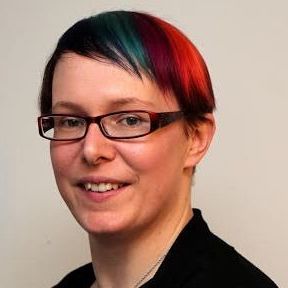 Sarah-Beth has spent her career at the intersection of technology and communication - using language and interpersonal connection to enable people to leverage technology to make a positive impact. She has been a technical writer, a trainer, an online community manager, and a product manager. Now she's made the jump to the public sector and leads a team of Technology Project Managers and Digital Transformation Associates who support the City of Kitchener to meet the needs of a rapidly evolving community. From digitizing paper-based processes to implementing Smart City IoT projects, Sarah-Beth and her team support city staff as they take on new technology and adapt their thinking to take advantage of new capabilities. The best part of her job is helping people turn their ideas into action and make meaningful changes to benefit their colleagues and the community by mindfully incorporating technology into what they do.