Fluxible Workshop with Meena Kothandaraman
A Strategic Framework Everyone Can Use: Ncredible Research
You're ready to embark on a research study. Your team has the chance to investigate people's behaviors, and you find yourself receiving questions from all directions. The questions sometimes feel haphazard, opportunistic, and as though everyone has been waiting for a moment to get in front of users. You know it is important to promote research within the organization, and you know there are factors to consider when running research, but somehow there is a communication gap between stakeholder asks, and what research can do. Balancing constraints such as time, budget, access to people and more becomes hard to manage.
Sound familiar?
In this workshop, Meena Kothandaraman from twig+fish research practice will share a framework that establishes research transparency. This workshop will reveal a demonstrable approach for permeable success of research as a strategic practice within an organization. Sharing the research mindset and responsibility, and roadmapping questions to strategic organizational processes are just some of the benefits attendees can immediately apply.
The framework is a visual tool that exposes details required to construct credible study designs. The framework:
Organizes unknowns
Brings awareness to assumptions
Publicizes knowledge gaps
Reveals organizational research habits and patterns
Visualizes a research road map
Positions research studies across time and budget
Attendees will walk out of the workshop knowing a simple and operational framework they can use right away!
About Meena Kothandaraman
Experience Strategist at twig+fish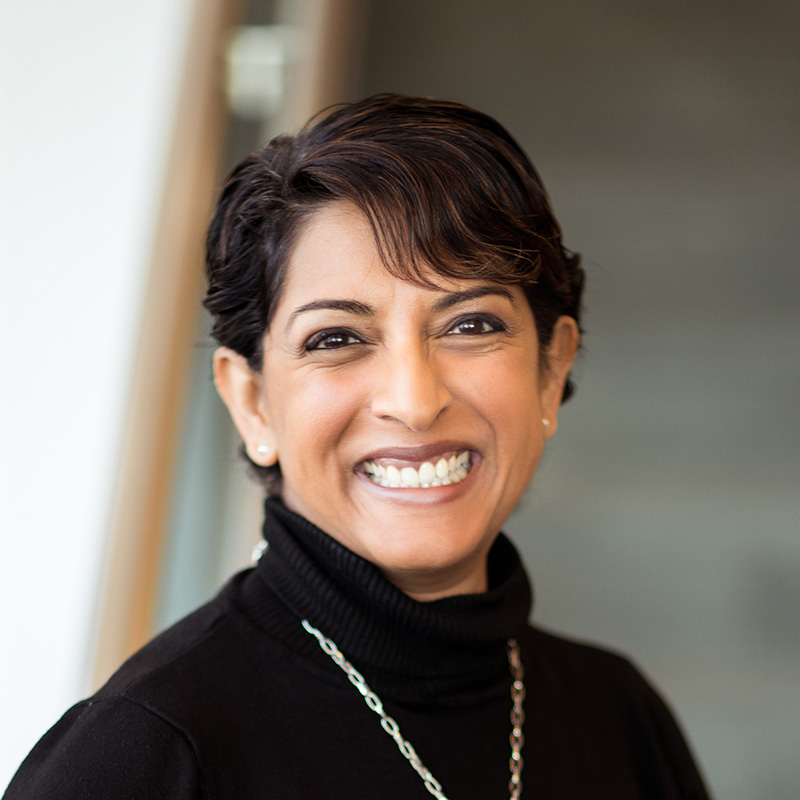 With more than 25 years of experience, Meena has consulted to emphasize the strategic value and positioning of qualitative research in the design of product, space, and service. Meena is fascinated by the complexity of human behaviour and applies a credible, structured, and transparent approach to integrating human stories and anecdotes into mainstream processes. Qualitative research serves as a vehicle to generating human stories, and additionally serves as a foundation for inspiring design within organizations. Meena's experience spans multiple verticals, with companies who believe in the value of qualitative research.
Meena is a founding member of twig+fish, a research and strategy practice based in Boston, MA that espouses these research beliefs, while maintaining a utopic work-life balance. Apart from her core consulting practice, she has been a key contributor and Lecturer in the Bentley University Human Factors and Information Design (HFID) graduate program in her 19-year tenure. Meena teaches the capstone qualitative research course. She holds an M.S. in Information Resources Management from Syracuse University and a B.Com. in MIS from the University of Ottawa, Canada.
Meena is a proud Canadian and is absolutely fluent in poutine and beavertails 😊, and some other languages!