40-minute presentation with Ben Grossman
Sound and Process: Music, Technology and Creativity
11:45

am

 – 12:25

pm

EST
Saturday
22 Sep
2018
CIGI
The technology of music is both pragmatic and expressive. Instruments, software, notation, interfaces, and other technologies all have practical value: what most efficiently makes the desired sound? What allows a performer to best manipulate their tools? What most clearly helps to communicate the ideas and vision of a composer, improviser, or performer?
But how does the UX of musical tech affect creative engagement with it? What has the ubiquitous 7-white/5-black piano keyboard layout ever done for music? What's behind the huge resurgence of modular synths in an era when even a mid-level laptop is orders of magnitude more powerful for electronic music? Why are "alternative controllers" still relegated to the music fringes when isomorphic keyboards, for example, have been around for at least a hundred years? As performers and creators, how can we feel invested in our work, engage our audiences, and explore new musical realms in an era of music-tech industrialization? What does it mean to engage your whole body in playing an instrument versus the all-too-common mouse-n'-slouch? What do various systems of musical notation hope to communicate?
And what does this all mean for the performer, composer, improviser, and listener?
About Ben Grossman
Musician, composer, and sound artist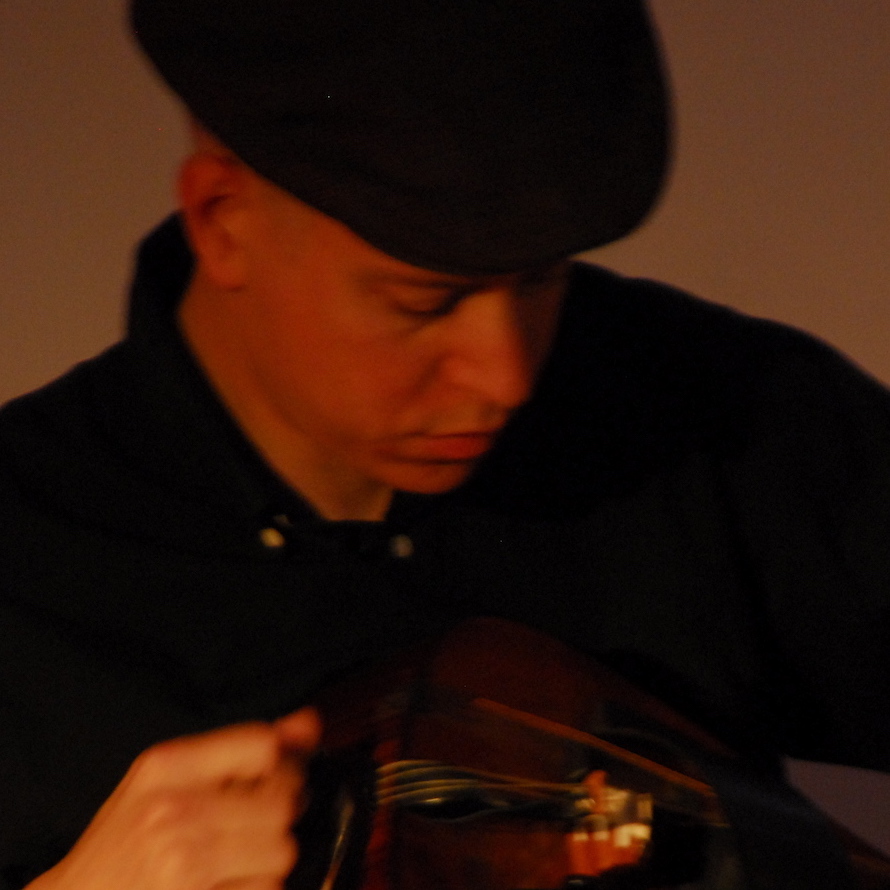 Some of you may recall that at Fluxible 2016 we had a couple of terrific musical interludes featuring an unusual instrument, the hurdy-gurdy. Those performances were by musician, composer, and musical innovator Ben Grossman. In subsequent conversations, Ben's thoughtful insights and observations got us thinking that we'd love to have Ben share his ideas with the rest of our Fluxible community.
Ben is a busy musician and sound artist: improviser, studio musician, composer, and noisemaker. He works in many fields, having played on over 100 CDs, soundtracks for film and television, sound design for theatre, installations, work designed for radio transmission, and live performances spanning early medieval music to experimental electronica. Ben's tools of choice are electronics, percussion, and, especially, the hurdy-gurdy (vielle à roue), a contemporary electro-acoustic string instrument with roots in the European middle ages. Through extended techniques, live-looping and processing, Ben seeks to use it as a physical interface into improvised sound creation, spontaneous composition and the exploration of acoustics, form and extended aesthetics.
In 1997 Ben studied Turkish music (ud and percussion) in Istanbul and has done vielle workshops and lessons with Valentin Clastrier, Matthias Loibner, Maxou Heintzen and Simon Wascher as well as working on Deep Listening and improvisation with Anne Bourne. With an abiding interest in pushing the limits of his instruments and pushing the boundaries of whatever venue or medium in which he works, Ben's only solo CD, Macrophone was released in 2007 and features a unique two disc form for simultaneous, aleatoric playback.