40-minute presentation with Uday Gajendar
Progressive Disclosure
2:15

pm

 – 2:55

pm
Sunday
25 Sep
2016
What does it mean to be a design leader today, or in the nebulous yet accelerating future? Even more crucial, how do we articulate this significance to a recruiter, an executive, or an investor — so as to gain their respect, if not their outright trust?
In this talk, Uday will traverse the ambiguous yet vital terrains that encompass design. We'll begin with a tactical micro view of craft & logic, while politely sidestepping tired tropes such as UX unicorns and viral memes such as UX vs UI. From there, through a progressive disclosure of strategic and even philosophical aspects, we'll arrive at an unapologetically "meta" view of what it means to be designing design itself. Together, we can define design's value in truly humanistic terms — and in a manner that even recruiters can appreciate!
About Uday Gajendar
Principal UX Consultant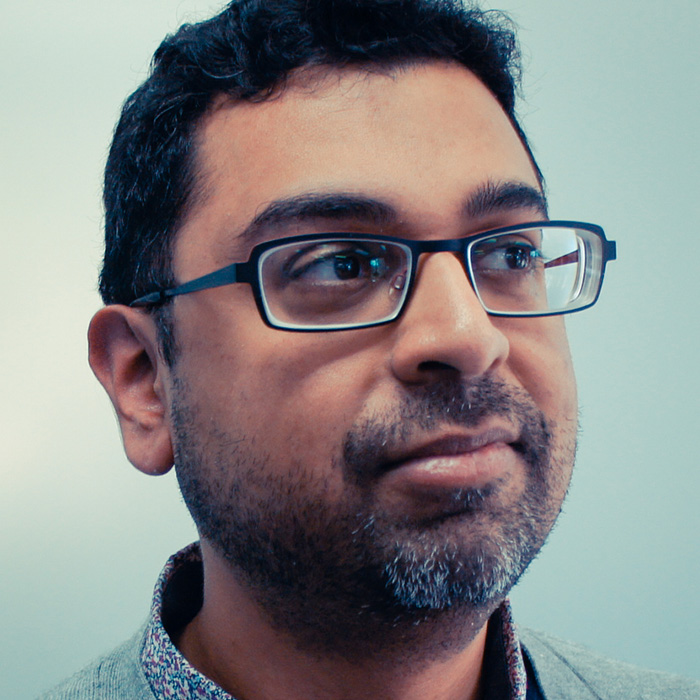 Uday Gajendar is a design leader focused on new product innovation & guiding start-ups on UX fundamentals. Uday has 15 years of versatile expertise via CloudPhysics, Citrix, Netflix, Adobe, frog design and others, spanning web to mobile and consumer to enterprise. A word of warning on that last point: if you believe designing enterprise software is B-O-R-I-N-G, watch what you say around Uday. As co-founder of the Enterprise UX conference, Uday will give you some good ol' fashioned schooling on how enterprise settings offer some of today's best opportunities to practice great design.
Speaking of schooling, it's not uncommon to find Uday prowling the hallways of academia outside his day job as a design consultant. He has taught interaction design at San Jose State and served as a Stanford d.school executive coach. Recently, Uday has given guest lectures at Carnegie Mellon, Notre Dame, and California College of the Arts (CCA). He also writes regularly for ACM Interactions and has spoken worldwide on design issues at SXSW, UX Australia, IxDA, and other events.
Be sure to check out Uday's thoughts on design at his blog, Ghost in the Pixel.