15-minute presentation with Karl Kessler
Change, Fulfillment, and Knowing: A Field Guide in 15 Minutes
11:10

am

 – 11:25

am
Saturday
24 Sep
2016
When a cutting-edge technology emerges, somewhere a trailing edge recedes. Each breakthrough heralds another obsolescence. Things change. People too, even people who, in one way or another, seem frozen in time. They move forward into the future with the rest of us, but on the other side of the wave, behind the crest, riding the trailing edge. For some of them, the obsolete is their stock-in-trade, and arcane knowledge is their currency.
Since 2008, Sunshine Chen and I have been visiting and photographing people who practice vanishing trades, professions, and traditions. Many of these were widespread until relatively recently, but have become uncommon. A few are now nearly extinct. Most have survived not by accident or by chance, but thanks to the adaptability and perseverance of their practitioners.
Our project is called Overtime. People have talked with us in detail about what they do, how they do it, and how they feel about it. From this focused "field study" we have gathered not only a catalogue of vanishing cultural practices, but also broader observations on change and persistence, work and fulfillment, and what we ultimately seek at the centre of daily experience.
About Karl Kessler
Historian and Storyteller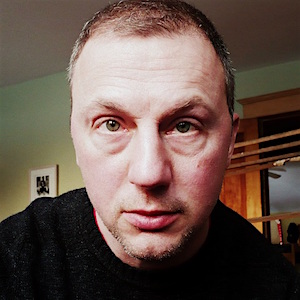 True to form, Karl Kessler cut math classes at the Bronx High School of Science to "audit" a friend's photography class, and despite his poor judgement and uninvited presence, Karl's loitering was accepted by the indulgent teacher. Soon he had bought a camera and financed a basement darkroom, his preferred living environment ever since. In the 1990s, after university, he moved from New York City to Canada and is now based in Kitchener, Ontario.
Since 2008 Karl and Sunshine Chen have worked together on the ongoing project Overtime, photographing and interviewing people who practice long-established but disappearing trades, professions, and traditions. Currently, Karl and photographer Brian Douglas are at work on a short documentary about the closing of Budds Department Store in Kitchener.
Karl's lifelong fascination with buildings has seen him spend the past fourteen years as Waterloo Region's coordinator of Doors Open Waterloo Region, part of Doors Open Ontario, the popular province-wide series of annual architecture appreciation events. Hundreds of buildings later, Karl thinks a lot about how we can take "the measure of a building" beyond the usual (architectural style, historical period, technical specifications) to how it affects us — our physiology, our thinking, our behaviour — for better, or for worse.
We're sure that Karl will be happy to talk with any Americans about the rewards of having relocated to Canada!