90-minute presentation with Christian Rohrer
UX Strategy and Leadership
User experience strategy and leadership are critical topics for all UX professionals who wish to improve their team's strategic impact, its influence on business decisions, and its ability to grow. Are you a senior UX lead, manager, executive or maybe just a wannabe interested in the big picture issues that make or break the success of UX teams? Then you'll want to attend this combined lecture and discussion in which Christian will cover the following topics:
Trends in business that directly affect user experience, such as big data and the agile/lean development movements.
Strategic user experience techniques including design thinking, personas, and content strategy with a focus on why they are relevant to business and product development practices.
The value of UX to different business models, including e-commerce, consumer advertising, subscription and enterprise B2B.
Three approaches to innovation and the role of UX in each.
Affecting positive change in UX and organizational options.
About Christian Rohrer
Vice President of Experience Design and Chief Design Officer at Intel Security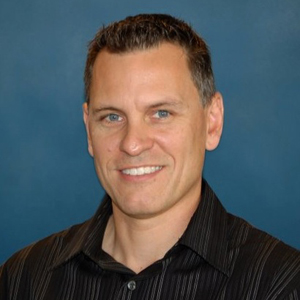 Christian Rohrer is living proof that a PhD in Cognitive Science from Stanford isn't the dead-end degree your family insists it will be. With a rich career at top internet companies, Christian now serves as Vice President of Experience Design and Chief Design Officer at Intel Security (formerly McAfee, Inc.).
In his role at Intel Security, Christian is responsible for user-centered design efforts across consumer products from ideation through delivery and beyond. He and his team determine processes for best gathering user requirements, own the definition of user needs, establish UX success metrics, and make strategy recommendations for providing effective user experiences throughout the experience lifecycle. Thanks to them, there's little risk of your next smartphone featuring a tongue-print scanner.
Christian participated directly in developing some of the world's most popular Web destinations including Yahoo!, eBay, and Realtor.com (Move, Inc.). At Move, he led a talented team of designers and researchers in developing the #1 consumer real estate website and the highest-rated real estate iPhone app, under the Realtor.com brand. At eBay and Yahoo!, he led the User Experience Research teams and was a co-founder of the Research Council, an executive-sponsored body that advised the company on best research practices and synthesized insights from market research, web analytics, and UX research.