40-minute presentation with Maria Giudice
Rise of the DEO: Leadership by Design
Just as we took our cues from MBAs in casting the ideal CEO of the 20th century, we can look to design — in its broadest form — to model our future leader, the DEO. The DEO (or Design Executive Officer) looks at every business challenge as a design problem, solvable with the right mix of imagination and metrics. Rise of the DEO explores the intersection of creativity and business acumen, explaining how and why this unlikely coupling produces leaders most capable of solving our increasingly complex business problems. In the ever-increasingly complex and globally connected business world, creativity has become the number one driver of economic growth.
This conversation will focus on techniques, tactics and intuitions that can help people become stronger leaders within their own organizations as well as the business world and beyond. Learn how you can uncover your own skills to build, revive, or reinvent the next generation of great companies.
About Maria Giudice
Vice President of Experience Design at Autodesk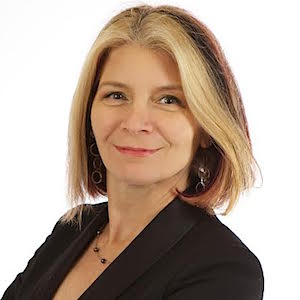 Innovator, artist, protagonist, and positive provocateur, Maria Giudice has pursued a vision of intelligent, elegant, people-centered design throughout her professional life. Her grasp of the pragmatic, the authentic, and the essential have kept her at the forefront of design and business for over 25 years. And from our admittedly narrow perspective, that seems like perfect preparation for speaking at Fluxible!
And there's more!
Under Maria's leadership, Hot Studio, the experience design firm she founded in 1997, grew into a full-service creative agency with an impressive list of Fortune 500 clients. In 2013, Facebook acquired the talent behind Hot Studio. Her latest book co-authored with Christopher Ireland, Rise of the DEO: Leadership by Design, is published by New Riders. She has spoken at conferences all over the world and currently serves as an adjunct professor and trustee at California College of the Arts in San Francisco. Maria was recognized as an AIGA Fellow in 2012.
Most recently, Maria joined Autodesk as Vice President of Experience Design.