40-minute presentation with Lou Rosenfeld
Designing a Better You
Many of us have careers—and lives—that have taken some ridiculously twisty turns. And because we're always in motion, we rarely have an opportunity to pause, breathe, reflect on where we've been, and glimpse where we're going.
So let's take that opportunity at Fluxible. We'll engage in personal storytelling to help each other step back and develop brief mission statements that emphasize what we can, should, and want to do. The outcome might be as simple as a revised Twitter bio—or as momentous as a new path forward.
About Lou Rosenfeld
Independent Consultant and Author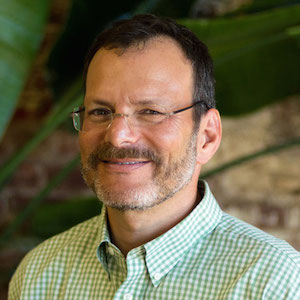 Lou's varied career has touched many of us directly and indirectly. For evidence, just check your bookshelf. Lou is founder of Rosenfeld Media, the industry's leading provider of user experience books, training, and other forms of high-level UX expertise. There's a good chance some of your favourite books have rolled off the Heidelberg CD 102S offset press rumoured to be lurking in his basement.
As a writer and community-builder, Lou has been instrumental in establishing the fields of information architecture and user experience, and in articulating the role and value of librarianship within those fields. Lou is co-author of Information Architecture for the World Wide Web (O'Reilly; 3rd edition 2006) and Search Analytics for Your Site (Rosenfeld Media, 2011), co-founder of the Information Architecture Institute, and a former columnistfor Internet World, CIO, and Web Review magazines.
As an independent consultant, Lou tackles the sorts of challenges that send lesser — saner? — humans running for the hills. He works with Fortune 500 corporations and other large organizations, helping a variety of highly-political enterprises make their information more findable. His clients have included Caterpillar, PayPal, Ford, AT&T, the Centers for Disease Control, Accenture, and the NCAA. Lou helps clients at a strategic level through mentoring their teams, evaluating their designs, beefing up their user research methodologies, and finding new talent.