40-minute presentation with Jared Spool
The Unintuitive Nature of Creating Intuitive Designs
1:15

pm

 – 1:55

pm
Sunday
14 Sep
2014
This talk will show you and your team:
What's behind your users' cries for a more intuitive design
How to easily identify the frustrations in your designs and turn them into delightful experiences for your users
What changes are needed in your design to make your users happy.
It's easy to make a design that's unintuitive: just fill the screen with inscrutable menu options and commands alongside confusing text and images. Unfortunately, nobody ever asks for that.
To make your design intuitive is, ironically, not intuitive. You need to step back from your own thinking and look through the eyes of your users, learning about their experience and expectations. Only then will you see what's working and what's frustrating.
About Jared Spool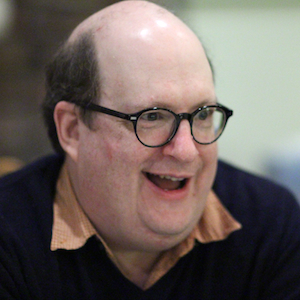 Jared is the founder of User Interface Engineering, the largest usability research organization of its kind in the world. He's been working in the field of usability and experience design since 1978, before the term "usability" was ever associated with computers.
If you've ever seen Jared speak about user experience design (lucky you!), you know that he's probably the most effective and knowledgeable communicator on the subject today. He is a top-rated speaker at more than 20 conferences every year!
Jared spends his time working with the research teams at the company, helping clients understand how to solve their design problems, and explaining to reporters and industry analysts what the current state of design is all about.
He is also chair and keynote speaker at UIE's annual conferences ‐ the UI Conference and UX Immersion Conference — and manages to squeeze in a fair amount of writing time. He is author of the book Web Usability: A Designer's Guide and co-author of Web Anatomy: Interaction Design Frameworks that Work.