40-minute presentation with Amrita Chandra
Marketing is the New UX Frontier
9:45

am

 – 10:25

am

EDT
Sunday
14 Sep
2014
User experience is traditionally thought of in the context of a service or product experience. Today, the marketing department is knocking on UX's door to come out and play. Amrita Chandra is one of those marketers, and she'll talk about the forces that are creating tighter connections between UX, Product, and Marketing teams. Drawing from her own experience as well as those of other startups, Amrita will show how UX and Marketing teams can work together, explain the connective tissues between these functions, and demonstrate how user experience design methods can be applied in a marketing setting.
About Amrita Chandra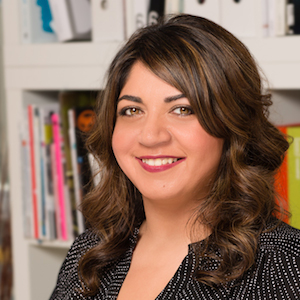 So, how do you market a marketer? Answer: you don't even try! You let their bio do all the heavy lifting, and we're happy to do so because Amrita knocks it out of the park.
Amrita has spent the last 20 years marketing products and services around the world before calling Toronto home. She moved from her native India to Newfoundland as a young child, before setting off at age 17 for adventures in 40+ countries on 6 continents.
A startup veteran, Amrita has built and led marketing teams at growing technology companies including Asigra, Meridio (acquired by Autonomy) and Eprise (acquired by Divine). Today she runs her one-woman studio where she solves user research and marketing problems for clients including Audiobooks.com, Pressly and Normative.