40-minute presentation with Bill DeRouchey
Don't Have a UX Career
11:00

am

 – 11:40

am
Saturday
13 Sep
2014
The Fluxible program is stacked with talks and workshops that will help you in your UX career, and things are looking good so far, right? You're all set to really give your career a boost!
But...
You dig this thing called user experience? You want to spend your whole career "doing UX"? This talk may change your mind. Not radically of course. But by reframing the question just a little bit, you can open up doors in your career that you never thought existed. Let's talk about that instead.
About Bill DeRouchey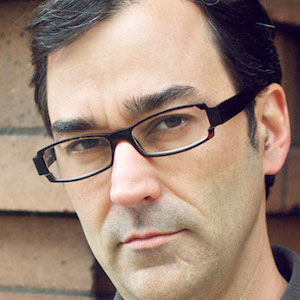 Bill has been shaping, framing and distilling information for over 20 years as a creative director, product manager, interaction designer, interaction architect, writer, and so on. He is currently GE's UX Studio Lead for Aviation projects, having worked at both Simple and Ziba Design previously.
Oh, yeah — did we mention he's also been an IxDA director, co-chairing the much-loved Interaction10?
And yet, more than any of these technical projects, Bill still finds people the most fascinating of all. That means, you shouldn't hesitate to introduce yourself and strike up a conversation when you see him at Fluxible this year!