40-minute presentation with Kelly Goto
Beyond Usable: Mapping Emotion to Experience
9:00

am

 – 9:40

am

EST
Saturday
13 Sep
2014
Addiction or devotion? The complexity of our relationships between connected experiences, devices and people is increasing. Design ethnographer Kelly Goto presents underlying emotional indicators that reveal surprising attachments to brands, products, services and devices. Gain insight into the future of UX and understand the importance of designing user experiences that map to people's real needs and desires — the unconscious side of the user experience.
About Kelly Goto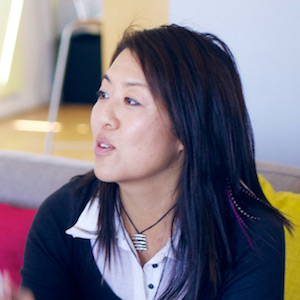 Kelly Goto is the founder and principal of gotomedia.
22 years ago she saw the need for strategy that was driven by research but still people-friendly. She has set industry-wide standards ever since for iterative processes that lead to ideal user experiences. Her book, Workflow That Works, is used in corporations and university curricula in 22 languages. Kelly is a pioneer in Design Ethnography, which is deep, specialized customer insight that focuses on mobile research across multiple device types.
Kelly's clients include Hyundai, Nokia, Samsung, Sony, Target, Wells Fargo and Seiko Epson Japan. She is also a popular instructor, consultant and speaker on Lean Processes, Emotional UX, Design Thinking, and Getting Unstuck.