40-minute presentation with Josh Seiden
User Experience in a Rapidly Changing World
11:45

am

 – 12:25

pm
Sunday
15 Sep
2013
Product teams operate today in a radically changed environment. New software platforms and practices allow teams to operate with greater speed and lower costs than ever before. At the same time, this environment makes many traditional management tools obsolete. So how can innovation-oriented teams cope?
Lean Startup, the movement popularized by Eric Ries, has become the de facto standard approach in the startup world. Using short cycles of small, inexpensive experiments, startup teams "build, measure, learn" their way to innovation. Can these same techniques apply to product design more generally? An increasing number of designers believe the answer is yes. Come hear how can you go beyond simply coping with these changes and instead take advantage of the opportunities they present.
About Josh Seiden
Neo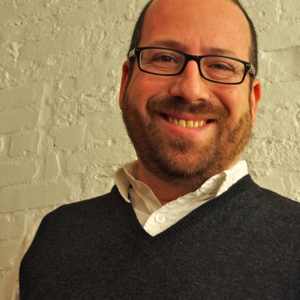 Josh Seiden has been creating great technology products and wearing excellent sweaters for more than 20 years. As a designer and leader, Josh has worked in hardware and software, consumer and enterprise, mobile, web, and desktop. (That means he's a polymath, not that he can't hold a job...)
Josh is currently a Managing Director in Neo's NYC office. Earlier, he was head of product design at Wall Street innovator Liquidnet, and led pioneering interaction design teams at Cooper. We have not confirmed if he has collaborated with Don Draper. Josh is a founder and past President of the Interaction Design Association, and co-author of Lean UX: Applying Lean Principles to Improve User Experience. He also knows how to grow a damned fine beard.