3-hour Workshop with Kate Wilhelm
Starting Out or Bulking Up: UX Circuit Training for Any Fitness Level
2:15

pm

 – 5:15

pm
Saturday
14 Sep
2013
Want to work in user experience, but not sure how to start? Or do you work in UX but need to expand your skills? The good news is that there are many accessible ways to start out in UX, stay on top of current practices, and build your UX muscle.
Many UX practitioners learn by doing and researching on the fly. This approach can also help those who want to develop their careers, who feel stuck in a narrow role when job postings seem to be looking for unicorns.
In this hands-on workshop, you'll learn how to:
Find resources and strategies for starting out
Create opportunities to expand your skills
Convince your organization of the value of UX
Own your career growth and act as a self-advocate
Stay current with UX practices
About Kate Wilhelm
BlackBerry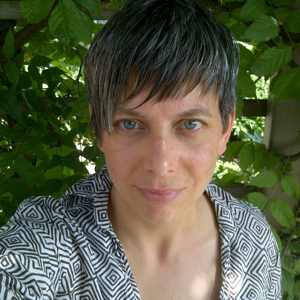 Kate has been owning her development as a user experience practitioner since she became the first Information Architect at BlackBerry seven years ago. She creates opportunities to learn and grow through whatever scrappy means she can devise, both on the job and off, and finds ways to bring others along for the ride. And a scrappy ride it can be, too!
At BlackBerry, Kate works on making it easier for developers to create apps for BlackBerry. She also works on bringing a user focus to projects and on building awareness and capacity for UX in her company and community. She does this through promoting and engaging in UX activities, sharing her work, mentoring her peers, and other shenanigans. Kate was happy to contribute to World IA Day in New York as a panel moderator this year and enjoys contributing to local tech meetups and events.
Outside the office, you'll find her in the dojo working on her ninja cred. That's just a heads up…