40-minute presentation with Steve Baty
Sources of Innovation
9:00

am

 – 9:40

am
Saturday
14 Sep
2013
Designers research people to understand their needs, challenges, and the environments through which they navigate their day-to-day lives. By working through our observations in particular ways and questioning the insights we derive with a focus on key areas, we increase our chances of conceptualising and realising breakthrough ideas.
This presentation will briefly introduce the topics of innovation and strategy, and then outline a framework for customer research, insight, and innovation that can be used to push the boundaries of your concept generation work — and the subsequent designs.
About Steve Baty
Meld Studios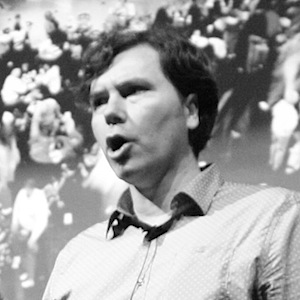 Steve serves as President of the Interaction Design Association (IxDA) and sits on the Good Design Council of Australia. He is the founder of UX Book Club; co-Chair of Australia's UX Australia, Service Design, and Agile UX conferences; and served as Chair of Interaction|12, the annual conference of the IxDA for 2012. Steve is not an introvert, and he really puts his time and expertise where his mouth is in the pursuit of good interaction design and user experience.
In 2012 Steve acted on the Judging Panel for the Australian International Design Awards and the Interaction Awards programs. We're certain the awards were very tasteful.