3-hour Workshop with Leah Buley
Sharpie UX
2:15

pm

 – 5:15

pm
Saturday
14 Sep
2013
Remember when sketching was the hot "new" skill for user experience professionals? In the last few years, we've seen sketching go from being an inspired technique borrowed from other design disciplines, to a core skill that every UX practitioner should have in her toolkit. But if the sight of a Sharpie or whiteboard marker still gives you sweaty palms, have no fear. This workshop is for you.
In this workshop, you'll get hands-on practice in sketching for user experience design. We'll start with basic sketching skills, and move quickly to designing, prototyping, and testing user experience concepts — all based on sketches. You'll learn:
Simple techniques that anyone can use for sketching
How to sketch user interface ideas
How to sketch storyboards
How to use these sketches to validate user experience concepts
About Leah Buley
Intuit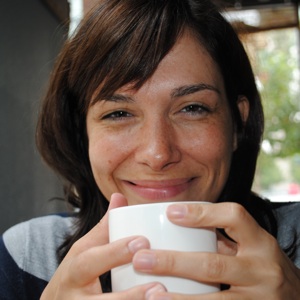 Leah Buley is a design strategist at Intuit and author of the forthcoming book, The User Experience Team of One. (Chief benefit of a UX team of one: no fights to the death over the alignment of call-to-action buttons.) Seriously, if someone can make doing your taxes pleasant, you know they're good.
Prior to Intuit, Leah was a lead experience designer at Adaptive Path, working for clients in financial services, media, consumer products, and the non-profit world. Leah writes and speaks regularly on tactics for inviting colleagues and skeptics into the user-centered design process. Wonder if she uses puppets? Her workshops and presentations have a reputation for being quirky, information-packed, and always fun. We bet there are puppets... and maybe interpretive dance?