3-hour Workshop with Jodi Leo
Metaphor and the Beginner's Mind in Design
2:15

pm

 – 5:15

pm
Saturday
14 Sep
2013
Metaphor can be an incredibly fun and powerful shortcut for analyzing raw data and keeping the beginner's mind in our practice. In this hands-on workshop, we'll work together with sets of raw data on creating behavioral dimensions, widening our fields of association, and getting weird while on the clock. Along the way we'll discover how to keep curiosity invigorated when faced with daunting design and research tasks.
The goal of this workshop — aside from having fun — is to learn how to produce sets of action-oriented metaphors that really help define the users we study in our work contexts. This workshop is geared at designers, researchers, and content strategists. All required workshop materials will be provided.
For additional reading on this subject, see Jodi's article in UX Magazine about Metaphorical Analysis.
About Jodi Leo
CapTap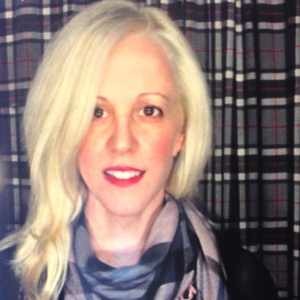 Jodi is a designer and champion of the arts. In 2000, she founded the Grange Open House for the Arts, aiming to give artists, designers and musicians an open space to build and sustain their practices. Since 2000, 14 artists have worked and flourished there with residencies resulting in 3 published books, 8 released recordings, 12 art exhibitions, several grants and successful creative ventures. She's like 16th century nobility in her patronage — though we suspect much less stuffy and restrictive.
Currently, she is VP of Product Design at CapTap, which uses technology and data to connect America's small businesses quickly to the loans they need to grow and succeed. At CapTap, she oversees a group of designers, researchers, and content strategists. Art, business, finance, and tech? This lady uses ALL the parts of her brain.
As a director of design at agencies like Barbarian Group and Bolt | Peters, Jodi worked with brands like Apple, CNN, GE, Google, Lexus, Mozilla, The New York Times, and Sony, to iterate quickly and extend products into new markets and platforms. But then she wanted more excitement, so she decided to try working with companies with some global brand recognition.
Prior to time at agencies, she was director of design and innovation at Fidelity Investments, where she simplified dozens of complex online transactions for 20+ million 401(k) investors into a single product that resulted in a patent and tripled participation rates within the first 12 months of launch. Investments? What's a patron of the arts doing there?
In addition to patents, Jodi has received a half dozen industry awards. Most recently, she was awarded a 2013 People's Choice Award by the Interaction Design Association as a member of the UX4Good team. She mentors teams at TechStars NY and Lean Startup Machine. One could say that people are her canvas, too.