40-minute presentation with Larry Cornett
Designing for Love & Money
11:00

am

 – 11:40

am
Saturday
14 Sep
2013
In his career as a Silicon Valley product executive, Larry has frequently experienced the tension that exists between expectations and reality as product experiences are designed, created, and delivered to customers. One recurring manifestation of this tension is the polarizing battle between love (of our work) and money (for our business).
In this talk, Larry explores the battle between love and money as it applies to products, organizations, and even our own careers. Over the past 20 years, Larry has developed strategies to deal with this problem, both as an individual contributor and as an organizational leader. Regardless of where you happen to work, or in what context, it's an unavoidable issue that every designer must face and resolve.
About Larry Cornett
Work at Brilliant Forge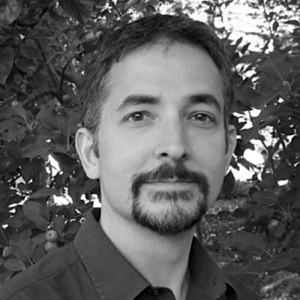 Unless you're Amish, you've probably used some things that Larry has worked on. Larry has defined, designed, and built consumer products at several of the biggest and best technology and Internet companies including Apple, Yahoo, eBay, and IBM.
He is currently the founder of Brilliant Forge, which provides product and design advisory services to Fortune 500 companies and startups. Yeah, we'd listen to him, too. Most recently, Larry was the Vice President of Consumer Products for Yahoo! Search. Before that, he was a Director at eBay, where his team focused on multiple products for Tailored Shopping Experiences, Platform, and International sites. Wonder if he knows any sneaky tips on good sniping techniques?
Earlier in his career, Larry was a designer at Apple Computer, where he worked on the Finder, OS, and International software; at IBM, he worked on database and development tools. Larry received his Ph.D. from Rice University, where he designed and developed a coaching system for training software users. (Page 1: RTFM...?) He holds multiple patents, which include design work on web-based products and hardware solutions. We bet he's the best to play LEGOs with.